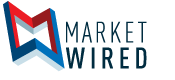 Certona Partners With MotoSport to Personalize Shopping Experiences and Boost Site Response Time for Increased Engagement and Conversion
/EINPresswire.com/ -- Leading Motocross and Dirt-Bike Retailer Benefits From the Certona Predictive Cloud(TM)
SAN DIEGO, CA--(Marketwired - Oct 13, 2016) -  Certona, the leader in real-time omnichannel personalization for the world's largest brands and retailers, announced today it has partnered with MotoSport to enable and expedite the real-time transfer of product data and inventory, increasing site performance and providing a more individualized shopper experience. This has helped MotoSport increase transaction rates with shoppers who interact with Certona's personalized recommendations by 42 percent. Average order value has also increased by 20 percent, and units per transaction have increased by 16 percent.
Certona and MotoSport collaborated to develop an API-integrated product data solution to enhance MotoSport's personalization program and site performance. The solution allows MotoSport to sync data immediately to deliver product recommendations, inventory updates and other catalog information to shoppers in real time. MotoSport can now alter its catalog data multiple times per day as inventory levels and pricing change, eliminating the risk of suggesting out-of-stock items or presenting outdated product information. The solution provides MotoSport with an efficient and flexible process to add new product attributes to its catalog on the fly. This removes unnecessary and time consuming inventory filtering processes from MotoSport's systems, freeing the retailer to focus on customer support and enhancing the personalized shopping experience.
"The API solution we created with Certona has optimized our online product data processing, allowing customers to navigate through our inventory in real time," said Enoch Platas, Senior UX Architect at MotoSport.com. "This creates a more seamless and enjoyable shopping experience, letting customers spend less time waiting for load time or inventory updates and more time shopping for products they want. We've also created better visibility around our product recommendations, which now reflect current inventory such as our 'Just in Time' stock and any pricing adjustments."
"MotoSport recognizes the increasing importance of enhancing its online shopping experience to stay ahead of growing customer demand," said Certona CEO Meyar Sheik. "We're happy MotoSport has extended its partnership with Certona to strengthen its personalization strategy. We look forward to working with MotoSport to further tailor the shopping experience for its customers."
About Certona: Certona's robust omnichannel personalization solutions power individualized customer experiences for over 500 top e-commerce websites in more than 70 countries. Certona's platform delivers 40 billion personalized experiences per month and generated $4 billion in client revenue in 2015. The company's Personalized Experience Management™ platform, powered by the Certona Predictive Cloud™, increases engagement and conversions by leveraging one-to-one behavioral profiling, Big Data insights, and real-time predictive analytics to present individualized content, promotional offers and product recommendations across all customer touchpoints. For more information, please visit www.certona.com.
About MotoSport: Founded in 1999, MotoSport.com is an industry leader in providing motorcycle and all-terrain vehicle parts and accessories. The company offers high quality products and expert customer service for motorsport enthusiasts worldwide. For more information, please visit www.motosport.com