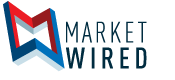 2016 Sees Lowest Lease Credit Approval Rates in the Last Three Years
/EINPresswire.com/ -- Lease Credit Approvals Rates Remain Below 70% in 2016
CINCINNATI, OH--(Marketwired - October 13, 2016) - Swapalease.com, the nation's largest car lease marketplace, reports car lease credit applicants registered a 64.7% approval rate for September, a notable increase from the previous month (57.7%). A year ago the approvals rate reached 80.0% during the same month.
2016 lease credit approvals have been mostly on the decline, as well as volatile, from month to month. This year's totals are down compared to last year, mostly due to the rising number of overall applicants, which tends to result in a larger number of non-approvals. In fact, lease credit approvals have yet to exceed 70% in any month this year.
"The larger number of non-approvals may seem like we should be sounding the alarms, but it's a reflection of a large number of overall applicants due to the continued high interest in leasing," said Scot Hall, Executive Vice President of Swapalease.com. "While the industry itself has reached a plateau for sales activity, leasing overall will continue to remain near record-highs in the foreseeable future."
Swapalease.com matches a person wanting out of their existing vehicle lease contract with a car shopper looking to take over a short-term vehicle lease. The marketplace has several thousands of cars and trucks available for transfer to anywhere in the continental U.S.
About Swapalease.com:
Headquartered in Cincinnati, Ohio, Swapalease.com is the world's largest automotive lease marketplace and the pioneer in facilitating lease transfers online. More specifically Swapalease.com matches individuals who want to get out of their lease with people who are looking for short-term lease agreements. Prospective buyers can search the listings for the exact vehicle they want, and then register for a nominal fee, allowing them to use Swapalease.com's safe online system to contact the prospective seller and close the deal. For more information about Swapalease.com or how to exit your lease early, call 866-SWAPNOW or visit www.swapalease.com.