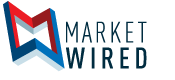 $25,000 Recycling Prize for Local Victoria Travel Agent
/EINPresswire.com/ -- VICTORIA, BRITISH COLUMBIA--(Marketwired - Oct 12, 2016) -
Editors Note: There is a photo associated with this press release
David Hogg knows recycling beverage containers are worth money when they are returned to the neighbourhood Return-It depot. But he had no idea they would be worth $25,000.
Hogg was the lucky winner of Encorp's province-wide Return-It To Win-It Contest. By bringing his refundable beverage containers to the bottle depot on Glanford Street in Victoria this summer, Hogg received his deposit back -- as well as a cheque for $25,000.
"My first thought was -- I never win anything," said Hogg. "You don't expect that kind of phone call everyday."
Hogg's winning entry was randomly chosen from nearly 318,000 entries gathered from the Return-It Depots across British Columbia that participated in the consumer appreciation contest.
Hogg currently works as a part-time travel agent, after a long career as an elementary school principal. He and his wife Margot also volunteer weekly at Victoria General Hospital.
"David believes in his community," said Scott Fraser, President & CEO of Encorp Pacific. "He's a regular at his neighbourhood recycling depot. He volunteers at the local hospital. He encourages friends and family to get involved and give back. He gets it -- how we all have a role to play in making BC a great place to live."
"It's great to reward someone who's contributing to the community in such a positive way," says Kelly Gorman, general manager of The Bottle Depots in Victoria.
Not surprisingly for a travel agent, Hogg intends to use the money to take his wife to Europe, where they plan to visit their daughter and grandchildren in France. After that, the couple will embark on a tour of the wine country in Portugal. "We used to do a lot of camping," Hogg said. "But I don't want to sleep on the ground anymore!"
About Encorp:
Encorp Pacific (Canada) is a federally incorporated not-for-profit stewardship corporation with beverage container management as its core business. Committed to developing and managing a consumer-friendly and cost-effective system to recover beverage containers from consumers and ensure that they are recycled and not incinerated or landfilled. They also provide their stewardship services on a contract basis to the Electronics Industry for the collection and recycling of all regulated electronic products. To learn more about Encorp Pacific (Canada), visit return-it.ca
About the Bottle Depot:
The Bottle Depot opened March 10, 1995 with one employee, and since expanded to three depots with over 50 employees. We support community fundraisers and have provided support to various sports teams and community organizations. The Bottle Depot is locally owned and operated and is proud that we have a profoundly positive impact on landfill sites. For more information about the Bottle Depot, please visit bottledepot.ca.
For more information about recycling in BC or the Return-It To Win-It contest, please visit return-it.ca.
To view the photo associated with this press release, please visit the following link: http://www.marketwire.com/library/20161012-DavidHogg800.jpg
Media Contact Encorp Pacific:
Sandy Sigmund
Vice President & CMO
(604) 473-2400
1-800-330-9767
Media Contact The Bottle Depot:
Kelly Gorman
General Manager
(250) 727-7480