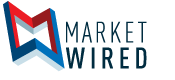 DNV GL Hosts Technology Outlook 2025 Event at Rice University
/EINPresswire.com/ -- HOUSTON, TX--(Marketwired - October 12, 2016) - Rice University's Energy and Environment Initiative (EEi) will host a panel discussion on DNV GL's Technology Outlook 2025 from 3 p.m. to 6 p.m. Oct. 12 in McMurtry Auditorium in Duncan Hall.
DNV GL is an internationally recognized organization providing classification, certification and advisory services to a multitude of global and local business with the purpose of safeguarding life, property and environment. Every five years, DNV GL releases a report evaluating the decade ahead and the functional scientific changes that will drive transformational emerging technologies in a variety of industries.
"Throughout DNV GL we are uniquely positioned to work with clients across a broad range of industries. This exposure helps us to see and fill the gap between innovation and the ability to implement technology. We are driven to qualify new technologies and set global standards for advancing safety and efficiencies. The Technology Outlook 2025 is a unique study that emphasizes our need to collaborate across market sectors. Working with our network of experts we continue to seek out new opportunities for joint industry projects that will impact the future," said Paal Johansen EVP, Maritime - Region Americas
Technology Outlook 2025 captures insights from our daily quest to work for a safer, smarter and greener future and proves useful in guiding future decisions.
Some of the industries that DNV GL works in are facing tough times these days. However, DNV GL will continue to invest 5% of its revenue in research and innovation. By doing so, we are better prepared for what is ahead of us and better able to support our customers.
Technology Outlook 2025 establishes a platform for 2025 based on predictions of economic trends, geopolitical trends, demographics changes, etc. The Technology Outlook itself has three main focus areas -- shipping, energy and life sciences.
Go to our Technology Outlook web site for a more interactive view of the report's content.
The event, sponsored by Norwegian General Consulate, EEi and DNV GL, is free and open to the public. To learn more about this event please click here.
About DNV GL
Driven by our purpose of safeguarding life, property and the environment, DNV GL enables organizations to advance the safety and sustainability of their business. We provide classification, technical assurance, software and independent expert advisory services to the maritime, oil & gas and energy industries. We also provide certification services to customers across a wide range of industries. Operating in more than 100 countries, our professionals are dedicated to helping our customers make the world safer, smarter and greener.
About Rice University
Located on a 300-acre forested campus in Houston, Rice University is consistently ranked among the nation's top 20 universities by U.S. News & World Report. Rice has highly respected schools of Architecture, Business, Continuing Studies, Engineering, Humanities, Music, Natural Sciences and Social Sciences and is home to the Baker Institute for Public Policy. With 3,910 undergraduates and 2,809 graduate students, Rice's undergraduate student-to-faculty ratio is 6-to-1. Its residential college system builds close-knit communities and lifelong friendships, just one reason why Rice is ranked No. 1 for best quality of life and for lots of race/class interaction by the Princeton Review. Rice is also rated as a best value among private universities by Kiplinger's Personal Finance. To read "What they're saying about Rice," go to http://tinyurl.com/RiceUniversityoverview.
DNV GL Media Contact:
Rachel Carmichael
Communications Manager, North & South America
Tel: 832 776 6028
Email: Rachel.Carmichael@dnvgl.com

Rice Media Contact:
David Ruth
Tel: 713 348 6327
Cell: 612 702 9473
Email: david@rice.edu