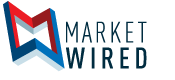 TekModo Industries Provides Corporate Update
/EINPresswire.com/ -- VANCOUVER, BRITISH COLUMBIA--(Marketwired - Oct 12, 2016) - TekModo Industries Inc. (TSX VENTURE:TEK) ("TekModo" or the "Company") is pleased to provide an update on its corporate activities. TekModo is an established manufacturer and distributor of advanced composite panels, with existing revenue and a proven history of rapid growth. TekModo's composite panels are currently being used in the walls, roofs, floors and doors of recreational vehicles ("RVs"), buses and trailers. TekModo's products are lighter, stronger and more durable than the wood products they replace, and are also resistant to water, mold and mildew. In addition, many of TekModo's products can be produced in one continuous sheet, increasing the impact strength and eliminating the aesthetic and physical drawbacks of panel seams.
"With the launch of TekModo Industries Inc., we are focused on the manufacturing and sales of our existing product line," said John Proust, Chairman & CEO of TekModo. "TekModo's 50,000 square foot manufacturing facility has three operating lines, with a fourth line expected to be operational in December. We are currently selling multiple products to the RV, bus, transportation trailer and marine markets, with additional products expected to be commercialized in the next few months.
"RV manufacturing is a US$20 billion per year business, and TekModo sells its current product line to more than 40 manufacturers. In the past six months, TekModo has grown its customer base to include manufacturers such as Forest River Inc., Thor Industries, and Winnebago Industries. These companies jointly control more than 85% of the RV market. The Company has a clear growth plan through its existing customer base, with additional growth potential as new customers incorporate TekModo's advanced material products."
"RV sale prices range from US$10,000 to more than US$1 million per unit, with the average sale price for 2016 being US$44,000. For as little as US$170 incremental cost per unit, a manufacturer can incorporate TekModo's composite products, resulting in lighter, stronger units that are resistant to water, mold and mildew," said Mary Wetzel, President and a Director of TekModo. "We believe the benefits are clear, with potentially thousands of dollars in life-of-unit savings through reduced warranty claims and higher customer satisfaction.
TekModo has developed and distributes a number of advanced-stage composite products that were introduced to the market earlier this year, with additional products in the pipeline. TekModo continues to replace wood-based products with new composite products that can still be incorporated using current manufacturing techniques. The combination of the current products described below, SymaLITE, Fortis, CosmoLite, DuraFlex, and the sidewall skin, provides TekModo access to an annual market opportunity of US$432 million.
SymaLITE™ is an automotive grade sidewall composite substrate (underlying layer) engineered to replace luan (thin plywood) panels for both exterior and interior walls, ceiling and floor structures. TekModo currently sells SymaLITE to several major RV and commercial bus manufacturers for use in sidewall substrates, front wraps and rear walls.
Fortis™ is a design-engineered composite substrate designed to replace luan panels for a smooth, seamless sidewall that improves optics and reduces weight. Fortis panels are available in any length and in widths greater than 8 feet. Fortis composites are currently incorporated into several lines of RVs and commercial buses throughout North America and China.
CosmoLite™ is a semi-rigid, continuously reinforced fiberglass and ruggedized thermoplastic composite designed to replace brittle fiberglass reinforced plastic ("FRP") roof skins and heavy plywood laminated floor decks for RVs, bus and commercial vehicles. TekModo currently sells CosmoLite to several major RV manufacturers, bus manufacturers and commercial trailer manufacturers.
DuraFlex™ is a one-piece composite FRP/Fortis skin system designed mainly for front wraps or rear walls of travel trailers. DuraFlex composites have been engineered to provide smooth bending in one direction and panel stiffness in the opposite direction to optimize the look and performance of any radius front or rear wall skin, for years of high performance. The DuraFlex product eliminates the need for RV manufacturers to use a substrate (underlying layer) with seams that show through the FRP sheet, or a substrate made out of a cardboard type material that ultimately breaks down when exposed to water leaks.
In addition to the front and rear walls, TekModo is expanding its operating lines to produce the first seamless, fully-composite sidewall skin system that will be made in a continuous process. This system is the first of its kind due to the ability to integrate an FRP surface with an 8.5-foot wide fully composite continuous substrate. TekModo can provide an engineered product that fits the customers' applications for a sidewall substrate solution.
TekModo intends to commercially launch its SpectraLite™ product in late 2016 or early 2017. SpectraLite is a highly engineered exterior wall panel that can be produced in a continuous process, resulting in a high-gloss seamless panel with improved optics, reduced weight and extreme durability. This, when integrated with the Company's proprietary substrate material, Fortis, will provide the most advanced sidewall skin system in the marketplace due to its appearance, quality and durability.
Ultimately, all of the Company's solutions will be seamless, lightweight and highly durable.
TekModo is also advancing a number of products with applications in the construction, transportation, industrial filtration and defense industries.
On Behalf of the Board of TekModo Industries Inc.
John Proust, Chairman & CEO
About TekModo Industries Inc.
TekModo is an established manufacturer and distributor of advanced composite panels, with existing revenue and a proven history of rapid growth. TekModo's composite panels are currently being used in the walls, roofs, floors and doors of RVs, buses and trailers. The Company has also advanced a number of products with applications in the construction, transportation, industrial filtration and defense industries. With a suite of intellectual property, research and development expertise, leading-edge manufacturing processes and a fully operational manufacturing facility, TekModo is poised to expand its commercial product base to exploit opportunities across a diverse range of industries. More information is available at www.tekmodo.com.
Neither the TSX Venture Exchange nor its Regulation Services Provider (as that term is defined in policies of the TSX Venture Exchange) accepts responsibility for the adequacy or accuracy of this release.
Cautionary Notes Regarding Forward-looking Statements
This news release contains certain forward-looking information and forward-looking statements within the meaning of applicable securities legislation (collectively "forward-looking statements"). Certain information contained herein constitutes "forward-looking information" under Canadian securities legislation. Generally, forward-looking information can be identified by the use of forward-looking terminology such as "will", "potential", "advancing" and variations of such words and phrases or statements that certain actions, events or results "will" occur. Forward-looking statements are based on the opinions and estimates of management as of the date such statements are made and they are subject to known and unknown risks, uncertainties and other factors that may cause the actual results, level of activity, performance or achievements of the Company to be materially different from those expressed by such forward-looking statements or forward-looking information, including the resumption of trading, the name change and new stock symbol, the business of the Company, the Company's ability to advance its development-stage products to commercialization and cash flow, and the Company's ability to capitalize on additional business opportunities. Although management of the Company has attempted to identify important factors that could cause actual results to differ materially from those contained in forward-looking statements or forward-looking information, there may be other factors that cause results not to be as anticipated, estimated or intended. There can be no assurance that such statements will prove to be accurate, as actual results and future events could differ materially from those anticipated in such statements. Accordingly, readers should not place undue reliance on forward-looking statements and forward looking information. The Company does not undertake to update any forward-looking statements or forward-looking information that are incorporated by reference herein, except as required by applicable securities laws.