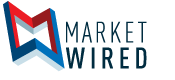 Applied DNA Sciences to Present at the 190th International Elastomer Conference
/EINPresswire.com/ -- STONY BROOK, NY--(Marketwired - October 12, 2016) - Applied DNA Sciences, Inc. ("Applied DNA") (NASDAQ: APDN), a provider of DNA-based supply-chain, anti-counterfeiting and anti-theft technology, product genotyping and product authentication solutions, has been invited to present at the 190th International Elastomer Conference 2016 being held on October 11th through 13th at the David L. Lawrence Convention Center in downtown Pittsburgh, PA.
Applied DNA's Vice President of Life Sciences, Dr. Mike Hogan, will present a technical paper titled: Blending SigNature® DNA into Silicone Rubber. The paper will review collaborative work performed between Applied DNA and SAS Industries, Inc. to embed SigNature DNA markers into base materials used to manufacture molded, heat cured silicone O-rings, gaskets, and sealant parts for the U.S. military and aerospace industries. The two base materials studied include Liquid Silicone Rubber (LSR) and a conductive microsphere composite of silicone, copper and silver microspheres (SAS Sealtron® 1068). The paper, which has also been submitted for publication in the Rubber Chemistry and Technology Journal, details data proving the first "information rich" molecular marking of engineered, military-grade and commercial synthetic materials.
Dr. Mike Hogan commented, "This work provides the first evidence that DNA-encoded information may now be thought of as an ordinary component of an engineered solid (silicone) material used for commercial purposes. Manufacturers of rubber composite materials can incorporate our DNA not only as an authentication and traceability tool, but also as a means to embed pertinent information directly into their products."
Please click here for presentation location, date and time: http://rubber.confex.com/rubber/190/webprogram/Paper16135.html
About Applied DNA Sciences
Applied DNA Sciences makes life real and safe by providing biotechnology-driven solutions to help protect products, brands, entire supply chains, and intellectual property of companies, governments and consumers from theft, counterfeiting, fraud and diversion. Patented botanical DNA solutions can be used to identify, tag, track, and trace products, to help assure authenticity, traceability and quality of products. SigNature DNA is at the heart of a family of uncopyable, security and authentication solutions such as SigNature® T and fiberTyping®, targeted toward textiles and apparel, DNAnet®, for anti-theft and loss prevention, and digitalDNA®, providing powerful track and trace. All provide a forensic chain of evidence, and can be used to prosecute perpetrators.
Go to adnas.com for more information, events and to learn more about how Applied DNA Sciences makes life real and safe. Common stock listed on NASDAQ under the symbol APDN, and warrants are listed under the symbol APDNW.
Forward Looking Statements
The statements made by APDN in this press release may be "forward-looking" in nature within the meaning of the Private Securities Litigation Act of 1995. Forward-looking statements describe APDN's future plans, projections, strategies and expectations, and are based on assumptions and involve a number of risks and uncertainties, many of which are beyond the control of APDN. Actual results could differ materially from those projected due to our short operating history, limited financial resources, limited market acceptance, market competition and various other factors detailed from time to time in APDN's SEC reports and filings, including our Annual Report on Form 10-K filed on December 14, 2015,and our subsequent quarterly reports on Form 10-Q filed on February 10, 2016, May 12, 2016 and August 11, 2016 which are available at www.sec.gov. APDN undertakes no obligation to update publicly any forward-looking statements to reflect new information, events or circumstances after the date hereof to reflect the occurrence of unanticipated events, unless otherwise required by law.