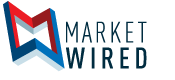 Central 1 Credit Union Announces Offering of 3.06 Per Cent Series 6 Subordinated Notes Due October 2026
/EINPresswire.com/ -- VANCOUVER, BRITISH COLUMBIA--(Marketwired - Oct 11, 2016) - Central 1 Credit Union (Central 1) today announced that it will issue $200 million principal amount Series 6 Subordinated Notes that will mature on October 14, 2026.
Interest on the notes is payable semi-annually at a fixed rate of 3.06 per cent commencing on April 14, 2017 and continuing until October 14, 2021, the interest reset date. The initial interest payment, payable on April 14, 2017, will be $15.30 per $1,000 principal amount of notes, based on an anticipated closing date of October 14, 2016.
From October 14, 2021 until maturity on October 14, 2026, interest on the notes will be payable at an annual rate equal to the 90-Day Bankers' Acceptance Rate plus 198 basis points, payable quarterly in arrears on the 14th day of each of January, April, July, and October in each year, commencing January 14, 2022.
The Notes shall be redeemable by Central 1 Credit Union at any time on or after October 14, 2021, with the receipt of any required regulatory approval, in whole at any time or in part from time to time on not less than 30 nor more than 60 days' prior written notice, at a redemption price which is equal to par, plus accrued and unpaid interest to, but excluding, the date fixed for redemption. Any portion of the Notes redeemed by Central 1 Credit Union shall be cancelled and may not be reissued.
This offering is being made pursuant to exemptions from the prospectus requirements of applicable securities laws of the provinces of Canada. Purchasers of notes will be obliged to establish their qualification to invest in accordance with the requirements of the securities laws of the jurisdiction in which they reside. As this offering is being made pursuant to exemptions from prospectus requirements of applicable securities laws, there will be restrictions on the resale of the notes.
RBC Dominion Securities Inc. and TD Securities Inc. are the co-lead dealers in a syndicate that includes CIBC World Markets Inc., BMO Nesbitt Burns Inc., Casgrain & Company Limited, Desjardins Securities Inc., National Bank Financial Inc. and Scotia Capital Inc.
The offering is expected to occur on or about October 11, 2016 and the net proceeds will be used for regulatory capital purposes and for general corporate purposes.
Subordinated debt is a direct unsecured obligation of Central 1 and not a deposit of money with Central 1. The notes are not insured by the Canada Deposit Insurance Corporation, the Credit Union Deposit Insurance Corporation of British Columbia or any governmental agency or instrumentality.
In the event of insolvency or winding up of Central 1, the notes are subordinated in right of payment to all other indebtedness that is not evidenced by a subordinated note.
There is currently no secondary market for the notes. There can be no assurance that a secondary market will develop or, if a secondary market does develop, that it will provide holders of the notes with liquidity for their investment or that it will continue for the term of the notes. Accordingly, purchasers of the notes may be required to bear the financial risk of investing in the notes until their maturity date.
About Central 1
With offices in Vancouver, Mississauga and Toronto, Central 1 holds on balance sheet approximately $15.7 billion in assets. We provide wholesale financial products, trust services, payment processing solutions and direct banking services to almost 300 credit unions and institutional clients from coast to coast.
In addition, Central 1 is the primary liquidity manager, payments provider and trade association for our 42 member credit unions in B.C. and 72 Ontario member credit unions. Our members represent a consumer-oriented, full-service retail financial system that collectively serves 3.3 million members and holds more than $112 billion in assets. For more information, visit www.central1.com.
Media
Art Chamberlain
Media Relations Manager
Central 1 Credit Union
T 905.282.8534 or 1.800.661.6813 ext. 8534
E achamberlain@central1.com
Investors
Brent Clode
Chief Investment Officer
Central 1 Credit Union
T 905.282.8588 or 1.800.661.6813 ext. 8588
E bclode@central1.com