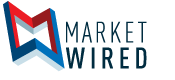 Royal Energy Resources Statement of Intention Not to Make an Offer for Atlantic Carbon Group PLC
/EINPresswire.com/ -- NOT FOR RELEASE, PUBLICATION OR DISTRIBUTION IN WHOLE OR IN PART IN, INTO OR FROM ANY JURISDICTION WHERE TO DO SO WOULD CONSTITUTE A VIOLATION OF THE RELEVANT LAWS OR REGULATIONS OF THAT JURISDICTION.
CHARLESTON, SC--(Marketwired - Oct 11, 2016) - On September 20, 2016, Atlantic Carbon Group PLC ("Atlantic") announced under Rule 2.4 of the City Code of Takeovers and Mergers ("Code") that it had received a preliminary approach from Royal Energy Resources, Inc. ("Royal") (OTCQB: ROYE) regarding a possible offer. On September 26, 2016, Royal confirmed that it was in discussions with Atlantic.
Following due diligence on the limited information made available by Atlantic, Royal has determined that there is insufficient engagement regarding a potential offer and therefore Royal does not intend to make an offer for Atlantic.
This announcement is made in accordance with Rule 2.8 of the Code. As a result of this announcement, Royal will, except with the consent of the UK Panel on Takeovers and Mergers, be bound by the restrictions contained in Rule 2.8 of the Code.
A copy of this news release will be posted on www.royalenergy.us.
About Royal Energy Resources, Inc.
Royal Energy Resources, Inc. is a diversified energy company focused on coal and energy related assets and activities, including energy infrastructure investments. Royal's portfolio of companies operate nine mines, including four underground and five surface mines, located in Kentucky, Ohio, West Virginia and Utah. In addition to operating coal properties, Royal has royalty-based investments in conventional and refined coals, as well as joint ventures to provide sand for fracking operations, and for the transportation of hydrocarbons and drilling support services in the Utica Shale region, and other oil and natural gas basins in the United States. Additional information regarding Royal is available on its web site -- www.royalenergy.us
Forward Looking Statements
This press release includes forward-looking statements as defined in Section 27A of the Securities Act of 1933 and Section 21E of the Securities Exchange Act of 1934 relating to matters such as prospects, anticipated operating and financial performance. Actual prospects and performance may differ from anticipated results due to economic conditions and other risks, uncertainties and circumstances partly or totally outside the control of the Company. These and other risks are described in the Company's reports filed with the United States Securities and Exchange Commission. These forward-looking statements are made only as of the date of this communication and Royal Energy Resources, Inc. undertakes no obligation to update or revise these forward-looking statements.
Readers are cautioned not to place undue reliance on forward-looking statements, which speak only as of the date hereof. Royal undertakes no obligation to publicly update or revise any forward-looking statements after the date they are made, whether as a result of new information, future events or otherwise, unless required by law.