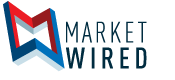 Comedy Duo Who Got Arrested Throwing Sex Toy at Trump Get Live Show on FOTV
/EINPresswire.com/ -- The 22 Year-old Viral Comedy Stars Team Up for "Trash, Talking" an Experimental and Interactive New Live TV Show From Alki David's FOTV
BEVERLY HILLS, CA--(Marketwired - October 11, 2016) - FOTV Media Networks Inc. (NASDAQ: FOTV) announced today it has picked up experimental live television show Trash, Talking for a full season. The show, hosted by comedy duo Elijah Daniel and Christine Sydelko, is filmed live at the FOTV studios in Beverly Hills and aims to challenge the way people watch live television. The show encourages live call-ins from viewers, on-screen chat, and video questions from viewers through FOTV's BattleCam.com platform. The show airs Wednesday evenings from 6pm to 7pm PST live on cable channel FOTV, and is available to stream for free across the U.S. using the FOTV app, and FilmOn.com.
Both hosts of Trash, Talking are veterans of the social media & comedy worlds boasting hundreds of thousands of dedicated fans on social media due to their outlandish and weird style of comedy. Elijah became a best-selling author earlier this year after his viral novella, Trump Temptations and his viral tattoo of Donald Trump preforming fellatio on a man. Christine's photo from California Adventure Park where she looks like the "Bugs Life" rollercoaster, Heimlich's Chew-Chew Train, became one of the most shared memes of this fall. The duo was even arrested together in early 2016 for trying to throw a sex toy at Trump, and have their escapades chronicled in a Twitter Moments thread: https://twitter.com/i/moments/783462943144804353
"This is exactly the kind of thing FOTV can do that you won't see anywhere else," said Alki David, CEO of FOTV Media Networks Inc. "We're making TV by millennials, for millennials, and you just can't fake that. Trash, Talking brings to life the world of social media snark, crazy stunts and even some unapologetic stupidity. The duo were given the chance to do 3 test episodes and already have had a man use bearmace on himself, have shown up wildly and inappropriately stoned, and gotten into intense verbal melees with the fans who call in."
Trash, Talking was created as part of a push to bring innovative content, featuring new talent & personalities to FOTV's evening line up of live television, Monday through Thursdays. FOTV is available on Dish channel 6 in Southern California and throughout the U.S. via the FOTV app and via FilmOn.com. FOTV also airs classic movies, comedy from television's golden age, live college football and boxing events.
Find out more about FOTV here.
About FOTV Media Networks:
FOTV Media Networks Inc. -- which includes FilmOn TV Networks Inc. CinemaNow LLC, OVGuide Inc and Hologram USA FOTV Productions Inc is a fast growing group of interrelated digital media companies which produces hologram, virtual reality, 360 and premium Hollywood content globally with an over-the-top ("OTT") audience of more than 75 million monthly unique users, who consume live and on-demand movies and television, music videos, audio content and social television programming. FOTV was founded by media entrepreneur Alkiviades (Alki) David in 2007 and launched its streaming video site in the United Kingdom in 2009 and in the United States in 2010. FOTV manages its worldwide business from two central offices located in Beverly Hills, California and London, England. FOTV has filed registration statements for an initial public offering with the Securities and Exchange Commission. For more information, please visit http://fotv.filmon.com
Cautionary Note About Forward-Looking Statements
Certain matters discussed in this press release are forward-looking statements. FOTV has based these forward-looking statements on its current expectations and projections about future events. Nevertheless, these forward-looking statements are subject to risks, uncertainties and assumptions about FOTV's operations and the investments it makes, including, among others, factors discussed under the heading "Risk Factors" in FOTV's registration statement, as well as changes in the internet streaming and on-demand video market, continued litigation risks, federal, state and foreign regulatory matters, and competition, not only in the internet streaming video market, but also for traditional television and online entertainment generally. Consequently, no representation or warranty can be given that the estimates, opinions or assumptions made in or referenced by this press release will prove to be accurate. We caution you that the forward-looking statements in this press release are only estimates and predictions, or statements or current intent. Actual results or outcomes, or actions that we ultimately undertake, could differ materially from those anticipated in the forward-looking statements due to risks, uncertainties or actual events differing from the assumptions underlying these statements.