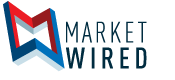 Western Energy Services Corp. 2016 Third Quarter Financial and Operating Results Conference Call and Webcast
/EINPresswire.com/ -- CALGARY, ALBERTA--(Marketwired - Oct 11, 2016) - Western Energy Services Corp. ("Western") (TSX:WRG) announces that it intends to release its 2016 third quarter financial and operating results after market close on Tuesday, October 25, 2016 and has scheduled a conference call and webcast to begin promptly at 10:00 a.m. MDT (12:00 p.m. EDT) on Wednesday, October 26, 2016.
The conference call dial-in number is 1-800-769-8320
A live webcast of the conference call will be accessible on Western's website at www.wesc.ca by selecting "Investors", then "Webcasts". Shortly after the live webcast, an archived version will be available for approximately 14 days.
An archived recording of the conference call will also be available approximately one hour after the completion of the call until November 9, 2016 by dialing 1-800-408-3053 or 905-694-9451, passcode 7725844.
Western is an oilfield service company which provides contract drilling services in Canada through its division Horizon Drilling and in the United States through its wholly-owned subsidiary Stoneham Drilling Corporation. In Canada, Western also provides well servicing through its division Eagle Well Servicing and provides oilfield rental services through its division Aero Rental Services.
Western Energy Services Corp.
Alex R.N. MacAusland
President and CEO
403.984.5916
403.984.5917
Western Energy Services Corp.
Jeffrey K. Bowers
Senior VP Finance and CFO
403.984.5916
403.984.5917
www.wesc.ca