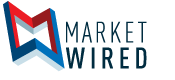 New Research and Webinar Reveals Impact of Social Media on Holiday Shopping Habits
/EINPresswire.com/ -- G/O Digital Explores Consumer Attitudes and Expectations Surrounding Local Retailers' Social Media Presence in a Webinar With Facebook
PHOENIX, AZ--(Marketwired - Oct 11, 2016) -  The National Retail Federation reports holiday sales in 2015 increased three percent over 2014 to $626.1 billion. The report also predicts additional growth for the 2016 holiday season. In an effort to understand how consumer shopping habits are influenced by a company's social media activity during the holidays, online location-based marketing experts, G/O Digital, conducted a survey of more than 1,300 active U.S. social media users. The research findings indicate savvy and strategic social media execution can be an effective tactic for increasing foot traffic and online sales during the competitive holiday season. G/O Digital and Facebook will host an upcoming webinar to share these findings and share digital ad strategies. The hour-long webinar is on Tuesday, Nov. 1 at 10 a.m. PDT/1 p.m. EDT.
"We're continuing to see that consumers enjoy doing business with local retailers," said Tim Fagan, President and CEO of G/O Digital. "While holiday deals are still a strong driver, shoppers also showed a preference for local brands over national retailers when it comes to what they want to see in their social media feeds. The activity increases both brand loyalty and revenue."
The report also uncovered the following consumer preferences, which will be shared more in-depth in the webinar:
Local matters: 70 percent of respondents say they are likely to click on a Facebook ad that relates to their area.
Instagram wins local: 52 percent say they are more likely to engage with local business on Instagram than any other social network.
"The details uncovered give businesses solid insights small businesses and franchises can use to improve their social media strategies heading into the holiday season," said Jason Fimbrez, Social Ads Manager at G/O Digital. "Even for those who may be behind the eight-ball with coordinating their holiday marketing plan, there is still plenty of time to implement a social media strategy to give a boost to both your foot and online traffic."
Registration for the Nov. 1 webinar, featuring Brian Neal of Facebook and Jason Fimbrez of G/O Digital is available at https://goo.gl/M4wlGf. The full research results are available for download at http://www.godigitalmarketing.com/learn/research/the-social-side-of-holiday-shopping.
About G/O Digital
G/O Digital, a TEGNA Inc. company, helps businesses and franchises of all sizes reach local customers when and where they are ready to buy. The award-winning team of digital marketing experts at G/O Digital build brands online with web design, local search advertising & optimization, social media management & advertising, email marketing and so much more. Boost leads, retain customers and grow your business with G/O Digital. For more information, visit godigitalmarketing.com.
For media inquiries, contact:
Tiffany Bolton
Communications and Media Relations Manager
602.444.6760
Email Contact