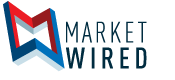 AnyMeeting Adds Simple Start and Scheduling of Online Meetings From Any Email or Calendar App
/EINPresswire.com/ -- Just Add "meet@anymeeting.com" to Recipient List of Any Email or Calendar Invitation; No Account Needed to Get Started
Schedule and start an online meeting directly from any calendar application
Click here for high-resolution version
HUNTINGTON BEACH, CA--(Marketwired - October 11, 2016) - AnyMeeting, the leading provider of easy, reliable, and affordable web conferencing for small business, today announced the simplest way yet to schedule online meetings and web conferencing sessions. Using this completely free service, anyone -- including those without AnyMeeting accounts -- can hold online meetings by simply adding "meet@anymeeting.com" to the recipient list of any email or calendar invitation. When sent, all recipients plus the sender immediately receive an email from AnyMeeting with the meeting details and link to get started included in the email (read more here). There are no additional downloads or apps to install, and no account is required. This patent-pending method of launching and scheduling online meetings without an existing account is available only from AnyMeeting.
For example, if a sales executive wants to schedule an online demo with her prospect, she can simply send a meeting invitation from her calendar tool of choice (e.g. Outlook, Google Calendar, etc.) and include "meet@anymeeting.com" among her invitees. She and all her invitees then immediately receive a follow-up email from AnyMeeting with all of the online meeting login details. The service also provides dial-in information for a conference call that's associated with the online meeting -- should attendees prefer to join by dialing in. There are no additional downloads or apps to install, and an AnyMeeting account is not required to get started.
New users who start using AnyMeeting this way will be put on the service's free web conferencing plan, which includes free video conferencing for up to 4 attendees, screen sharing, chat and an integrated conference bridge. There are no limits on meeting duration or how many meetings can be held.
"Scheduling and inviting others to meetings is often an immediate need for small businesses. Stopping to set up an account and figuring out how to fit into your own calendar programs can be frustrating and slow. With 'meet@anymeeting.com', anyone anywhere -- including those without AnyMeeting accounts -- can schedule and launch online meetings from the email and calendar tools they already use," said Costin Tuculescu, CEO and founder of AnyMeeting. "It's another important step forward in our goal of providing the easiest, most reliable, and most affordable conferencing tools for small business."
About AnyMeeting
AnyMeeting pioneered the small business web conferencing market in 2011 with a completely free, full-featured and easy-to-use web conferencing service tailored for small business. Since then, it has grown to more than 900,000 small business users of both its free service and low-cost "Pro" options. AnyMeeting offers a complete web conferencing and webinar service built on the company's proven SaaS platform. Meeting hosts enjoy a full range of features including integrated video conferencing and conference call, screen sharing, presentation sharing, recording, social media integration and more. For more information, please visit www.AnyMeeting.com.
Image Available: http://www.marketwire.com/library/MwGo/2016/10/8/11G117399/Images/gmail-b7cf7586d365a23192e98d23512afae6.jpg