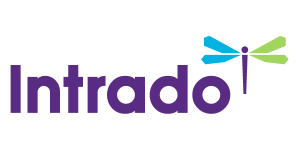 MIRACLE FLIGHTS AND WORLD PEDIATRIC PROJECT BRING HOPE TO CHILDREN THROUGHOUT CENTRAL AMERICA AND THE CARIBBEAN
Nearly 2,000 Children in Developing Regions Will Receive Aid by July 2017
/EIN News/ -- LAS VEGAS, Oct. 11, 2016 (GLOBE NEWSWIRE) -- Miracle Flights, a nonprofit providing free flights for children to obtain distant specialized medical care, will now fund transportation for World Pediatric Project medical volunteers to treat children throughout Central America and the Caribbean.

World Pediatric Project (WPP) organizes teams of pediatric specialists in a variety of sub-specialties, including cardiac and orthopedic care, to deliver critical care in partner countries. WPP works with local medical partners to conduct diagnostic and surgical procedures while also implementing programs to reduce infant mortality.
Sending pediatric specialists and their teams to areas of need is often the most cost-effective way to treat children in developing countries.

"Miracle Flights is in the business of saving lives and we're going to expand our mission by flying doctors to help kids in Central America and the Caribbean," Mark E. Brown, CEO of Miracle Flights, said. "We're eager to get started with this exciting new partnership with World Pediatric Project and some very talented doctors from the United States," he added.

"It's staggering that 90 percent of the world's population has access to only 10 percent of the world's health resources. We're excited to partner with Miracle Flights to help close that gap," WPP CEO, Susan Rickman, said. "By connecting kids to doctors, we're able to deliver critical care to children who would otherwise not receive it. The impact we make will last a lifetime for children and their families."

Under the partnership, Miracle Flights will fund airline travel for as many as 50 WPP pediatric surgery teams in the coming year. These teams conduct week-long missions to eight countries, providing diagnostic and surgical care for an average of 45 to 60 children during each mission.

About Miracle Flights

Miracle Flights is a 501(c)(3) nonprofit organization that provides free medical air transportation via commercial airlines throughout the United States. With over three decades of service to families in need, Miracle Flights has coordinated more than 100,000 flights and counting. For more information about Miracle Flights, to request flight assistance, or to make a donation, call 800-359-1711 or visit miracleflights.org. Like us on Facebook and follow us on Twitter.

About World Pediatric Project

World Pediatric Project is a 501(c)(3) nonprofit organization dedicated to healing critically ill children and build healthcare capacity in the world. Since 2001, WPP has sent pediatric diagnostic and surgical teams to developing countries in the Caribbean and Central America and brought children to partner hospitals in the United States for care. For more information, visit worldpediatricproject.org or call 804-282-8830. Like us on Facebook and follow us on Twitter.
CONTACT: Media Contact: Jennifer Bradley | MassMedia
         702.234.9385 
         Jenniferb@massmediacc.com
         
         Jason Kenney, World Pediatric Project
         804.282.8830
         jkenney@worldpediatricproject.org