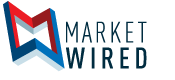 Fulton Mortgage Company Promotes Scheuren to President and Chief Operating Officer
Jeffrey J. Scheuren
Click here for high-resolution version
/EINPresswire.com/ -- LANCASTER, PA--(Marketwired - Oct 11, 2016) - Fulton Financial Corporation (NASDAQ: FULT) today announced that Jeffrey J. Scheuren, of Lancaster, PA, has been promoted to president and chief operating officer of Fulton Mortgage Company. In this position, he will oversee all of the company's mortgage-related functions.
Scheuren joined Fulton Mortgage Company in 2010 as senior vice president of Secondary Marketing.
Prior to joining Fulton, he served as senior vice president of Secondary Marketing for Waterfield Bank. He held the same position for American Partners Bank, which Affinity Financial Corporation acquired in January of 2008. In this capacity, Scheuren was a member of the association's mortgage leadership team and developed the secondary marketing department, creating the capital markets function of the Bank. Prior to serving as senior vice president at Waterfield Bank, Scheuren served as Vice President, Secondary Marketing for Gateway Funding Diversified Mortgage Services, LP, at the time, one of the largest independent mortgage firms in the Philadelphia Metropolitan area. Before his tenure at Gateway Funding, Scheuren was Director of Secondary Marketing for National Penn Bank.
Scheuren graduated cum laude from Temple University with a Bachelor of Science degree in Business Administration with a concentration in Finance. He is also a graduate of the American Bankers Association's Stonier Graduate School of Banking. Scheuren is currently enrolled and earning his Master of Business Administration (MBA) degree at the University of Massachusetts in Amherst.
Image Available: http://www2.marketwire.com/mw/frame_mw?attachid=3066104

Contact:
Stacey Karshin
Office: (717) 291-2739