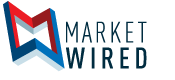 Former Under Secretary of Defense Brad Carson Joins BCG as Senior Advisor
/EINPresswire.com/ -- Expert in National Security and Defense Policy Will Advise the Firm on Its Growing Public Sector Practice Worldwide
WASHINGTON, DC--(Marketwired - Oct 11, 2016) - Brad Carson, a former top-ranking official in the Department of Defense, has joined The Boston Consulting Group (BCG) as a senior advisor to its global Public Sector practice, the firm announced today. He will be based in its Washington, DC, office.
Carson has built a distinguished 20-year career in public service. From April 2015 through June 2016, he served as acting under secretary of defense for personnel and readiness, overseeing the human resources, military readiness, training, and health care of the nearly 5 million service members and civilians within the Department of Defense (DoD). He also served as under secretary of the Army and general counsel of the Army. He joined the Pentagon in 2012.
Earlier in his career, Carson was twice elected to the US House of Representatives from Oklahoma, serving from 2001 to 2005. He was deployed as a Navy intelligence officer during Operation Iraqi Freedom and was awarded the Bronze Star for his service in 2009.
Sharon Marcil, North America leader of BCG's Public Sector practice, said Carson will support consulting teams and clients around the world on a wide range of organizational and operational issues, particularly affordable and effective government. He will also support the firm's aerospace and defense work.
While under secretary of the Army, Carson led a successful streamlining of the organization's management layers that has become a model for the DoD more broadly. "His unique expertise on national security and defense policy issues, together with his extensive experience simplifying the structure of large, complex organizations, will prove invaluable to our clients," Marcil said.
"I am excited to be joining BCG," said Carson. "BCG is the foremost provider of innovative solutions to the corporate, public, and nonprofit sectors. It helps solve the most critical challenges facing government clients by drawing on its decades of commercial experience to bring world-class best practices, coupled with a deep understanding of the unique challenges in the public sector."
BCG's public-sector work spans a wide range of activities, including cost reduction and efficiency reviews, service delivery strategies, transformation plans, digital reform programs, and economic development strategies. The teams are trusted advisors to government and work closely with leaders to understand their needs and help them achieve long-lasting impact.
For more information about BCG's Public Sector practice, please visit http://on.bcg.com/2dtkDp8.
To arrange an interview with Brad Carson, please contact David Fondiller at 212 446 3257 or Fondiller.David@bcg.com.
About The Boston Consulting Group
The Boston Consulting Group (BCG) is a global management consulting firm and the world's leading advisor on business strategy. We partner with clients from the private, public, and not-for-profit sectors in all regions to identify their highest-value opportunities, address their most critical challenges, and transform their enterprises. Our customized approach combines deep insight into the dynamics of companies and markets with close collaboration at all levels of the client organization. This ensures that our clients achieve sustainable competitive advantage, build more capable organizations, and secure lasting results. Founded in 1963, BCG is a private company with 85 offices in 48 countries. For more information, please visit bcg.com.
Image Available: http://www2.marketwire.com/mw/frame_mw?attachid=3066090