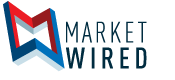 Innovate Pasadena Celebrates City's Rich History of Creativity and Ingenuity at Third Annual Connect Week October 16-23
/EINPresswire.com/ -- Event Series Gives Startups, Local Innovators and Residents Meaningful Opportunities to Collaborate, Learn and Grow in the Areas of Science, Technology, Design, Entrepreneurship and Astronomy
PASADENA, CA--(Marketwired - Oct 11, 2016) - Innovate Pasadena [innovatepasadena.org], a community organization dedicated to advancing greater Pasadena as a hub of technology and design innovation, presents its third annual Connect Week, a series of independently organized seminars, workshops and social events taking place across the city throughout the week of October 16-23. Attendees will enhance their innovation and tech savviness by learning more about the latest in design trends, checking out local startups, engaging with top industry professionals and more during #Connect16.
Pasadena, a rich center for tech and design, is powered by a range of thriving industries, including aerospace, biotech, engineering and more. Since its inception in 2014, Connect Week has aimed to shine a spotlight on the energy and excitement of tech advancements in Pasadena's talent base by giving the community a chance to collaborate and share knowledge, showcase visionary products and discuss new ideas that will further Pasadena's reputation as an innovative authority.
"Pasadena has played and continues to play an important role in shaping the future of our world when it comes to technology and new discoveries. From talent of the past like Einstein who studied at Caltech, to top companies shaping our future like Jet Propulsion Laboratory, X1 Technologies and more, we take pride in the great roster of talent our city has to offer," said Mike Giardello, president of Innovate Pasadena. "And that's what Connect Week is all about -- helping Pasadena stand out as SoCal's premier tech and innovation hub all while strengthening our local collaborative community."
Connect Week programming is organized into four tracks: design, science, entrepreneurship and technology. This year, Innovate Pasadena will add a fifth track in honor of "Astronomy Week" to celebrate Pasadena's position as a world leader for telescopic celestial discovery and robotic space science.
Part of the Los Angeles County Economic Development Corporation's larger InnovateLA celebration, Connect Week 16 will feature over 50 events taking place in and around Pasadena, including:
Since 2014, Connect Week has generated over 300 events gathering more than 15,000 guests to celebrate the innovation and ingenuity that is Pasadena. Connect Week offers the invaluable advantage to get inside some of Pasadena's most interesting start-ups and established companies to meet and network with executives and learn about new opportunities.
Individuals interested in attending Connect Week 16 can view the full list of #Connect16 events and more information at Connectpasadena.com.
ABOUT INNOVATE PASADENA
Innovate Pasadena is a community organization committed to advancing greater Pasadena as a center of technology and design innovation by promoting collaboration across business and education to attract companies, entrepreneurs, innovators and capital to the broader community. For more information, visit innovatepasadena.org.