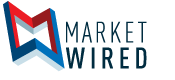 Saint Marc Pub-Cafe, Bakery & Cheese Affinage to Host Exclusive Tasting Event With Ballast Point Beer
/EINPresswire.com/ -- Four-Course Dinner to Be Paired With Beers From Award-Winning SoCal Brewery
HUNTINGTON BEACH, CA--(Marketwired - Oct 11, 2016) - Saint Marc Pub-Café, Bakery & Cheese Affinage -- Pacific City's hottest spot for trendsetting Americana-inspired cuisine -- is pleased to announce it is partnership with renowned craft beer maker, Ballast Point, to host a tasting event that will pair Saint Marc's award-winning food with Ballast's highly acclaimed beers. Held on October 19 at Saint Marc, the event will begin with a reception at 6 p.m. followed by the dinner at 6:30 p.m.
"This exclusive tasting with Ballast is representative of what Saint Marc is all about -- great food, great drinks, in a unique and memorable environment," says Saint Marc CEO Thomas (Mac) McFarland Gregory III. "We're excited to be partnering with Ballast, and I for one can't wait for all the delicious pairings."
Known for its perfect balance of taste and aroma, Ballast Point started as a small group of home brewers who simply wanted to make a better beer, and evolved into the award-winning brewery it is today.
A beer expert from Ballast will be on hand at the event, along with Jarod (Jay) Bogsinske, senior director of culinary operations for Saint Marc, to provide explanations of the food and drink. With only 60 tickets available -- at $45 per person, including tax and gratuity -- reservations are required and guests must be 21 and over.
For more information and to reserve tickets, call 714-374-1101. For more information about Saint Marc, visit www.saintmarcusa.com. With media inquiries, please call Leslie Licano at 949-733-8679 ext. 101 or email leslie@beyondfifteen.com. Saint Marc is also on Facebook, LinkedIn, Twitter and Instagram.
About Saint Marc USA: Saint Marc Pub-Café, Bakery & Cheese Affinage is the brand's first and flagship establishment, situated along the Huntington Beach coastline within the vibrant new Pacific City. Saint Marc offers nostalgic, Americana cuisine in a family and pet friendly environment. Ambassadors serving as personal culinary consultants offer expert advice on Saint Marc's unique selection of distinctive food and hydration available tableside or self-selected from free-standing stations. iPads of information offering images and on-demand ordering of what guests want when they want it, free-flow bread from the bakery, over 100 cheese selections from boards to fondue, craft beers in a can, 32 wines on draught, with mixology served in Red Solo Cups and dishes served on faux paper plates -- highlight just some of the enticing features and unique characteristics that set Saint Marc on a less-traveled path. To learn more, visit www.saintmarcusa.com.
MEDIA CONTACT:
Leslie Licano
Beyond Fifteen Communications, Inc.
949.733.8679
Email Contact