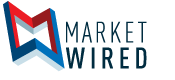 HighJump Announces Enhanced Integration Between Prophesy Dispatch TMS and MacroPoint
/EINPresswire.com/ -- Integration With Dispatch and in-cab Devices Among Featured Enhancements
MINNEAPOLIS, MN--(Marketwired - October 11, 2016) - HighJump, a global provider of supply chain network solutions, announced today significant enhancements to the integration between their Prophesy Dispatch TMS product and MacroPoint, creator of patented freight tracking software designed to give shippers, brokers, 3PLs and carriers real-time visibility into loads.
Major enhancements include full integration to in-cab devices for tracking purposes, and enhancements within Prophesy Dispatch which enable the use of the MacroPoint solution to track both company drivers and owner-operators.
The integrated solution provides transportation companies with a way to automatically track loads including arrival, departure from stops and GPS position updates. The seamless interface with Prophesy Dispatch automatically passes load info to MacroPoint to eliminate the need for re-entry. The system then automatically brings load data back into Prophesy Dispatch including arrival, departure and GPS position data. Check calls are automatically created in dispatch and load ETA's are automatically updated. The actual route the driver is taking can also be mapped in the Prophesy Dispatch software.
"We are pleased to announce these powerful enhancements for our brokerage and trucking company users," said HighJump CMO, Bill Ashburn. "The unique technology provided by MacroPoint allows brokers complete visibility of the loads they have contracted out, providing both real-time accuracy and the ability to address issues as they occur."
"Providing freight brokers, shippers, third party logistic providers and carriers with real-time locations of the loads they've contracted out is an essential part of having complete visibility across a supply chain," said Robert Derin, director of product management for MacroPoint. "The ability to automatically track loads using MacroPoint is a powerful tool for enhancing customer service and addressing issues that may occur. We are looking forward to our continued partnership with HighJump and its customers to enable our seamless load tracking solution."
About HighJump
In almost every industry, buyers are becoming more fickle, and more demanding. For logistics executives, effectively meeting buyer needs has become a relentless quest for speed and agility. Traditional supply chain solutions -- siloed, complex and hard-to-implement -- no longer suffice, as competitors find ways to deliver goods faster and more profitably.
In today's "now" economy, HighJump helps you stay agile, with adaptable, connected solutions that harness the power of your trading partner community. From the warehouse to the storefront, from the desktop to the driver's cab, we can help you achieve new levels of supply chain responsiveness, performance and profitability.
HighJump's suite of warehouse management, business integration, transportation management and retail/DSD solutions form a complete, powerful and adaptable platform that allow you to drive growth, customer satisfaction and revenue.
HighJump: supply chain accelerated.
For more information, visit http://www.highjump.com.
About MacroPoint
Headquartered in Cleveland, Ohio and founded in 2011, MacroPoint is the provider of a global freight visibility platform for shippers, brokers and 3PLs. MacroPoint's patented, automated load monitoring and tracking software provides real-time load location visibility by using any cell phone, in-cab ELD/GPS device, or trailer and container tracking system. The cloud-based solution enables location monitoring and tracking, delivery monitoring and event notifications, and exception management and predictive analytics capabilities. The SaaS platform is also integrated with a growing number of TMS systems, automating the entire process and eliminating the need for drivers to check in with dispatchers, and for shippers and brokers to check in with carriers. To date, over 800,000 drivers and millions of connected trucks are a part of the "MacroPoint enabled" network. To learn more about MacroPoint, call 866-960-0328 or visit www.macropoint.com.
All products are either registered trademarks or trademarks of their respective companies in the United States and/or other countries.