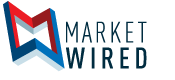 SCALABLE Technology Awarded Top Simulation & Training Company
/EINPresswire.com/ -- Recognized for the seventh time by Military Training International Magazine
CULVER CITY, CA--(Marketwired - October 11, 2016) - SCALABLE Network Technologies, Inc. (SCALABLE), a leader in wireless network design and optimization tools, announced today that it has been recognized for the seventh time as one of Military Training Technology (MT2) Magazine's Top Simulation & Training Companies. Military Training International focuses on understanding current events around the globe, the technology and innovation that create tactical and strategic advantages, and the dynamics of international partnerships that are the pivotal in today's complex environment of near-peace and near-war.
"As a leader in the modeling and simulation world, we are honored to win this award for the seventh time." stated Rajive Bagrodia, SCALABLE founder and CEO. "We are dedicated to supporting the defense community and providing innovative new solutions and technologies that are critical to mission success."
SCALABLE strives to bring the newest technologies to the marketplace and evolve with continuously changing needs of our customers. We recently committed to supporting the United States Navy Forward-Deployed-Energy and Communications Outpost (link is external) (FDECO) Innovative Naval Prototype (INP) (link is external) project using our EXata software platform.
Since winning our first award in 2009, SCALABLE has remained committed to continuously improving and enhancing our product features and contributing cutting edge software solutions to the modeling and simulation community.
About SCALABLE Network Technologies
Based in Culver City, California, SCALABLE provides network design, modeling and analysis tools, cyber training systems and engineering support services to commercial enterprises, government and defense agencies, research organizations and educational institutions around the world.
SCALABLE solutions integrate simulated virtual network models with physical hardware and applications, allowing users to reduce the time, cost and risks of developing, testing and deploying large, sophisticated wired and wireless networks and new communications equipment, and train personnel on cyber defense.
More information on the company is available at scalable-networks.com.