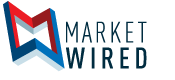 Ziosk(R) Partners with T-Bird Restaurant Group to Customize the Dining Experience at 62 Outback Locations
/EINPresswire.com/ -- EMV Transactions and Mobile Wallet Solutions Available at T-Bird Restaurants Beginning in 2017
DALLAS, TX--(Marketwired - October 11, 2016) - Ziosk, maker of the world's first ordering, entertainment and pay-at-the table tablet, and T-Bird Restaurant Group, Inc. the exclusive franchisee of Outback Steakhouse locations in the state of California, announced today a partnership to bring tabletop tablets to 62 locations in 2016. Under the partnership, Ziosk will improve overall efficiency and security by giving diners the power to pay at the table and allowing servers to spend more time focused on guests. Beginning next year, guests will also have the option to use Google Android Pay and other mobile wallet solutions at the table, and restaurants will further strengthen payment security by offering Europay MasterCard Visa (EMV). These mobile and security solutions are fully upgradable and compatible with existing Ziosk tablets, enabling T-Bird restaurants a fast and simple integration process.
The Ziosk 7-inch tablet will be displayed on each table in Outback Steakhouse restaurants, enabling guests to interactively explore menu items and specials as well as order appetizers, beverages and desserts without having to wait for their server. Additionally, guests can participate in a variety of entertainment activities including trivia and games, all designed to enhance a communal experience at the table. Restaurant servers can now spend more time with guests and take on more tables, while enhancing the overall dining experience.
"Outback has a strong track record of consistently providing high-quality delicious food and great service within a warm, welcoming environment," said Steve Weigel, CEO of T-Bird Restaurant Group Inc. "This partnership with Ziosk will complement our focus on best-in-class hospitality and innovation by providing our restaurants with a platform that increases guest satisfaction while improving speed of service and overall operational efficiency. Ziosk's technology expertise, combined with its experience working with some of the top restaurant operators in the industry, made the company our clear choice. We look forward to achieving great results together."
"We are thrilled to be teaming up with T-Bird to offer guests a more controlled, secure and customized dining experience," said Austen Mulinder, CEO of Ziosk. "We look forward to discovering new and innovative ways to revolutionize the dining industry while reducing friction at both the point of order and payment of the check."
Commanding 95 percent market share in the deployed tabletop tablet space, Ziosk tablets are currently in more than 3,000 restaurants across all 50 states. Ziosk has over 170,000 tablets interacting with more than 50 million guests per month, demonstrating Ziosk's continued momentum in the restaurant industry.
For more information on Ziosk please visit www.ziosk.com.
About T-Bird Restaurant Group, Inc.
Based in La Jolla, California, T-Bird Restaurant Group, Inc. is the exclusive California franchisee of Outback Steakhouse, an Australian-themed steakhouse restaurant. In addition to beef and steak items, the concept offers a variety of chicken, ribs, seafood, and pasta dishes. The Company's strategy is to differentiate its restaurants by emphasizing consistently high-quality food and service and great value in a casual atmosphere inspired by the Australian Outback.
About Ziosk
Based in Dallas, Ziosk® is the maker of the first entertainment, ordering and pay-at-the-table tablet for the restaurant market. The technology, featuring a 7-inch tablet and encrypted credit card reader, resides on each table and enables guests to see menu items, play games, view news and entertainment, order food and beverages and 'pay on demand;' all of which gives guests control over their dining experience. With its interactive capabilities, Ziosk and its footprint have created the Ziosk® Media Network, a digital media platform for partners to create engaging experiences at the point of purchase. Ziosk is revolutionizing the experience and economics of dining. For more information, please visit www.ziosk.com.