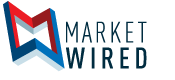 Social Finance Releases "New Tools to Amplify Impact: A Pay for Success Guide to Building Nonprofit Capacity"
/EINPresswire.com/ -- White Paper Is How-To Guide for Nonprofits to Amplify Impact Through Pay for Success
BOSTON, MA--(Marketwired - October 11, 2016) - Social Finance, with support from the W.K. Kellogg Foundation (WKKF), has launched New Tools to Amplify Impact: A Pay for Success Guide to Building Nonprofit Capacity today -- a summary and how-to guide for nonprofits looking to use the emerging tools of Pay for Success (PFS) to assess their capacity, and to craft a compelling social and economic case for their programs.
In 2014, WKKF partnered with Social Finance to explore how the tools emerging from PFS projects could be used more broadly by the nonprofit community. WKKF had been following the development of PFS projects in the U.S. and saw PFS as an opportunity for nonprofits to build capacity, to track and measure outcomes, and to become better advocates for themselves.
"At the Kellogg Foundation, we want to see increased opportunities for nonprofits to secure sustainable funding," said Carla Thompson, vice president for program strategy at the Kellogg Foundation. "In order for organizations like our grantees to do their critical work to improve the lives of children, it is important that they be able to demonstrate the economic value of their programs and improve their ability to engage with funders. Building the capacity to provide evidence-based outcomes will position them to better access funding and grow to serve a greater number of children and families."
New Tools to Amplify Impact: A Pay for Success Guide to Building Nonprofit Capacity attempts to shed light on one of the most difficult challenges in the social sector: how to achieve sustainable funding at meaningful scale. Working with four nonprofits funded by WKKF, Social Finance focused on the question of how nonprofits can best prepare themselves -- and their data, evidence, and outcomes -- for the next generation of government funding.
"Social Finance is focused on helping nonprofits use the elements and lessons of Pay for Success to access sustainable funding," said Jeff Shumway, Vice President of Advisory Services at Social Finance. "We hope the New Tools How-To guide will help effective organizations deepen their impact and reach even more people in need."
The white paper highlights how AVANCE, Center for Urban Families, HIPPY USA, and Family Independence Initiative applied the principles of Pay for Success to help them prepare for growth through outcomes-oriented government funding streams. Key learnings from the paper include:
Landscape and feasibility assessments as essential first steps to determine Pay for Success readiness. They are also important tools that help nonprofit leaders review their strategies, link their evidence to policy-relevant outcomes and carefully define their social value.
Best practices for strengthening relationships between the social and public sectors, including building a network, creating two-partnerships and leveraging experts.
Critical action steps for nonprofits, funders and governments to improve data collection and analysis, such as dedicating philanthropic resources to research and increased data-sharing by government entities.
The full paper can be viewed here.
About Social Finance
Social Finance is a 501(c)(3) nonprofit organization dedicated to mobilizing capital to drive social progress. Social Finance is committed to using Pay for Success to tackle complex social challenges, facilitate greater access to services for vulnerable populations, and direct capital to evidence-based social programs -- all with the goal of measurably improving the lives of people most in need. Social Finance has deep experience in the design and implementation of Pay for Success projects, from early-stage feasibility assessment, to project development and capital formation, to post-launch performance management and investment support.
About W.K Kellogg Foundation
The W.K. Kellogg Foundation (WKKF), founded in 1930 as an independent, private foundation by breakfast cereal pioneer, Will Keith Kellogg, is among the largest philanthropic foundations in the United States. Guided by the belief that all children should have an equal opportunity to thrive, WKKF works with communities to create conditions for vulnerable children so they can realize their full potential in school, work and life.
The Kellogg Foundation is based in Battle Creek, Mich., and works throughout the United States and internationally, as well as with sovereign tribes. Special emphasis is paid to priority places where there are high concentrations of poverty and where children face significant barriers to success. WKKF priority places in the U.S. are in Michigan, Mississippi, New Mexico and New Orleans; and internationally, are in Mexico and Haiti. For more information, visit www.wkkf.org.