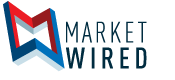 Seasoned CISO Joins FireMon as Chief Technology Officer
/EINPresswire.com/ -- Paul Calatayud Will Serve as a Customer Advocate and External-Facing CTO for the Security Management Firm
OVERLAND PARK, KS and DALLAS, TX--(Marketwired - Oct 11, 2016) - FireMon, the leader in intelligent security and risk management, today announced the latest addition to its management team -- Paul Calatayud as Chief Technology Officer. Calatayud will take an active role in the customer experience, leveraging 16 years of experience leading enterprise security programs to strengthen customer relationships and contribute his real-world insights to advance the FireMon solutions.
"The CTO role is critical to our future success," said Satin Mirchandani, FireMon's newly appointed CEO. "Paul brings great experience as CISO that will help us deliver the strategic solutions our customers are asking for. His passion for operational excellence and security success metrics will enhance our already strong customer relationships."
Calatayud has more than 16 years of experience in the security industry, most recently serving as Chief Information Security Officer for Surescripts, a leading health information network. Calatayud has held security leadership positions with increasing responsibility across a variety of industries, including highly regulated industries such as government, healthcare and retail.
In the CTO role, Calatayud will be customer-facing, sharing his own experience with the FireMon products and helping to deliver solutions that meet the goals of both the CISO and the business. With a strong operational security background, Paul has an understanding of the people, process and technology mix that is required to achieve those goals.
 "I feel honored to be joining FireMon," said Calatayud. "It's a company I have known and worked with throughout my cyber security career. The talent within this company is amazing, and I look forward to learning and sharing my industry experience."
Calatayud shares more about what brought him to FireMon and how he will approach his role as CTO in this post on the FireMon blog.
ABOUT FIREMON
FireMon solutions deliver continuous visibility into and control over network security infrastructure, policies, and risk. Using the FireMon Security Intelligence Platform, today's enterprise organizations, government agencies, and managed services providers dramatically improve effectiveness of network defenses, optimizing investments and speeding response to changing business demands. For more information, visit http://www.firemon.com.