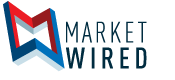 Appcast Named Coolest Company for Young Professionals in New Hampshire at 2016 Rising Stars Awards
/EINPresswire.com/ -- Company Recognized by Stay Work Play New Hampshire for Creating an Environment That Attracts and Retains Young Workers
Appcast CEO Chris Forman accepts Coolest Companies for Young Professionals Award from Stay Work Play New Hampshire. Photo credit: Allegra Boverman Photography.
Click here for high-resolution version
LEBANON, NH--(Marketwired - Oct 11, 2016) - Appcast, the first programmatic, pay-per-applicant job advertising exchange, today announced that it was named a Coolest Companies for Young Professionals Award winner by Stay Work Play New Hampshire's 2016 Rising Stars Awards, highlighting the exceptional work experience the company provides talented young professionals.
"Appcast strives to create a fun and productive work environment in which employees are eager to stay and do the best work of their careers," said Chris Forman, founder and CEO of Appcast. "Providing all employees with the tools to learn and grow, listening to our teams to continually improve the employee experience and offering many programs to help the local and global community, we have built a company in which everyone is happy and proud to be working at Appcast. We are thrilled that Stay Work Play New Hampshire has recognized our organization and culture by naming us a Coolest Company for Young Professionals."
The Rising Stars Awards are an initiative of Stay Work Play New Hampshire, and in partnership with New Hampshire Public Radio, to celebrate and recognize the state's remarkable young professionals, entrepreneurs and college students -- and the businesses that hire and retain them. The Coolest Companies for Young Professionals category sought to recognize the New Hampshire businesses offering environments that attract and retain young people -- specifically ages 40 and under -- through best practices related to mentoring and internship programs, job training opportunities, professional advancement, benefits and overall workplace culture.
Appcast was selected winner in the category due to its rewarding, challenging and positive workplace. The fast-growing company, which counts nearly two-thirds of its employees under the age of 40, provides an exceptional experience for young professionals in New Hampshire and beyond. In its efforts to cultivate the workforce's next generation, Appcast gives young people the opportunity to participate in projects and take responsibility for tasks most young employees would not normally be assigned. As a result, the company instills its faith in its young talent, giving them immense responsibility, evaluating them fairly and giving them the experience to excel.
What also sets Appcast apart as an outstanding company for young people is the company's high level of transparency, where no one has an office and each employee is intimately familiar with the core business KPIs, revenue and budget. Additionally, the company meets every morning to talk about its performance the day before and what they can do differently to perform better the next day. Appcast also provides training opportunities, community service programs, flexibility to telecommute, open vacation policies and a generous wellness package all to help employees grow professionally, stay engaged in their jobs and maintain a healthy work-life balance.
In addition to its win in the Coolest Companies for Young Professionals category, Appcast's Dan Larsen, account manager for its Clickcast product, was a finalist in the Rising Stars Young Professional of the Year Award, recognizing him as an outstanding young professional working and living in New Hampshire.
"We are proud of the accomplishments and dedication shown by this year's Rising Stars Awards winners. The individuals and organizations honored this year are leaving their footprints in local communities and creating a lasting impact on the Granite State," said Kate Luczko, president & CEO of Stay Work Play. "Year after year, our panel of volunteer judges has the ambitious task of selecting the exceptional talent, organizations and programs in New Hampshire to be spotlighted through this event. If we want New Hampshire to reach its potential for future success, we need to continue to engage and invest in our young people."
Appcast was honored for its achievement during the Rising Stars Awards ceremony, held Monday, October 3, 2016. Additional information about the awards can be accessed at: http://stayworkplay.org/news/stay-work-play-nh-announces-2016-rising-stars-awards-winners/.
About Stay Work Play
Stay Work Play is a 501(c)3 non-profit organization whose mission is "To work collaboratively across New Hampshire to support ongoing economic, workforce, and community development by promoting the state as a favorable place for young workers and recent college graduates to stay, work and play, when considering employment and lifestyle opportunities." Additional information on the organization can be found on the website, www.stayworkplay.org or by contacting President and CEO, Kate Luczko, kate@stayworkplay.org or (603) 860-2245.
About Appcast
Appcast is using data and programmatic targeting to revolutionize the global recruitment advertising industry. From its namesake pay-per-applicant job ad exchange to its market-leading recruitment media optimization platform, Appcast is changing how more than 500 leading employers, ad agencies, and job boards attract high quality job seekers. To learn more, visit: http://www.appcast.io.
Image Available: http://www2.marketwire.com/mw/frame_mw?attachid=3066017