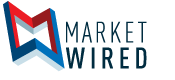 Parks Associates: 58% of U.S. Car Owners Very Concerned About Hidden Fees for Connected Car Services
/EINPresswire.com/ -- Research Director to Examine Connected Consumer Ecosystems at TU-Automotive West Coast, October 14
Parks Associates: Current and Preferred Future Method for Connected Car Activities
Click here for high-resolution version
DALLAS, TX--(Marketwired - Oct 11, 2016) -  Parks Associates today announced new IoT research showing that 58% of U.S. car owners are very concerned about hidden fees associated with connected car features and services. Jennifer Kent, Director, Research Quality & Product Development, Parks Associates, will discuss the firm's connected car research at TU-Automotive West Coast this week in San Diego, California.
"The level of concern for these connected car issues exceeds that expressed for connected home devices," Kent said. "All players in this space will benefit from pricing transparency to avoid aggravating customers, while the incorporation of Apple CarPlay and Android Auto may also help mitigate some of these concerns, as consumers typically associate these brands with free services."
The report, App Strategies for the Connected Car Industry, notes nearly 50% of all car owners in U.S. broadband households are very concerned about the security of their location data in a connected car, while 43% share the same level of concern about the security of their personal driving data, such as speed, mileage, and hours driven.
Kent will moderate the session "Putting the Consumer at the Center of the IoT" at 3 p.m. on Friday, October 14. This panel will identify partnerships, products, and technologies to deliver an IoT that offers value to the consumer. It will also examine the best approach for implementing features, apps, and services that incorporate the larger consumer ecosystem. Joining Kent on the panel are the following speakers:
Hakan Kostepen, Executive Director - Product Planning Strategy & Innovation, Panasonic Automotive Systems Company of America - Silicon Valley Center
Joel Hoffmann, Automotive Business Development Consultant, Open Mobile Alliance
Stefan Gudmundsson, Principal, Automotive Market Development, u-blox
"The connected car market is one of several consumer IoT markets," Kent said. "Connected car players need assets, partnerships, or both across adjacent connected ecosystems, such as the smart home and smart cities. Consumers will gravitate towards connected solutions that ultimately enhance their lifestyles wherever they are."
Additional Parks Associates connected car research shows:
The U.S. connected vehicle market will grow to 183 million cars, or 61% of the light vehicle fleet, by 2021.
62% of U.S. car owners would prefer to bundle vehicle data charges with their mobile data bill, while only 12% prefer a direct billing relationship with the auto OEM.
64% of car owners in U.S. broadband households who own a smartphone want embedded access to connected car features in their next vehicle. 45% want to access these features through a tethered/mirrored smartphone experience.
AT&T supported an estimated 9.3 million connected vehicles on its North American network as of Q2 2016.
Nearly 60 million light vehicles in the U.S. had a connectivity solution in 2015.
App Strategies for the Connected Car Industry, now available for purchase, addresses key issues facing the connected car app ecosystem, provides insight on consumer perspectives on connected car apps, and assesses four connected vehicle app strategies. The report also provides a sizing of the current U.S. connected car market and a forecast through 2021.
Parks Associates is supporting TU-Automotive West Coast, which brings together over 200 experts, including speakers from Ford, Renault, Hyundai, GM Ventures, Denso, Autotech Council, and others. Registration is available at www.tu-auto.com/west-coast/.
For more information, visit www.ParksAssociates.com. To schedule a meeting with Jennifer Kent or to request specific data, contact Holly Sprague at hsprague@gmail.com, 720.987.6614.
About Parks Associates
Parks Associates is an internationally recognized market research and consulting company specializing in emerging consumer technology products and services. Founded in 1986, Parks Associates creates research capital for companies ranging from Fortune 500 to small start-ups through market reports, primary studies, consumer research, custom research, workshops, executive conferences, and annual service subscriptions.
The company's expertise includes digital media and platforms, entertainment and gaming, home networks, Internet and television services, digital health, mobile applications and services, support services, consumer apps, advanced advertising, consumer electronics, energy management, and home control systems and security.
Each year, Parks Associates hosts industry webcasts, the CONNECTIONS™ Conference Series, Connected Health Summit: Engaging Consumers, and Smart Energy Summit: Engaging the Consumer. http://www.parksassociates.com
Image Available: http://www2.marketwire.com/mw/frame_mw?attachid=3065979