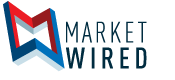 Medical Marijuana, Inc. Sponsors San Francisco's New West Summit; Fischer Family From Brazil to Speak There About Therapeutic Benefits of CBD Hemp Oil
/EINPresswire.com/ -- Parent Advocates Katiele and Norberto Fischer Visit U.S. for First Time to Share Story of How Their Fight to Save Daughter Helped Legalize Medical Cannabis in Brazil
SAN DIEGO, CA--(Marketwired - October 11, 2016) - Medical Marijuana, Inc. (OTC PINK: MJNA) announced today that its subsidiary HempMeds® is exhibiting at the Oct. 14-15 New West Summit in San Francisco. Meanwhile, parent advocates Katiele and Norberto Fischer are visiting the U.S. for the first time to speak on an Oct. 14 panel at the Summit to share their story of how their fight to save daughter Anny helped legalize medical cannabis in Brazil.
The New West Summit, being held on October 14-15 at the Embarcadero Center in San Francisco, is the first conference to focus exclusively on the game-changing, disruptive developments in technology, investment and media within the cannabis space, which for legal cannabis is projected to have a $10 billion annual economic impact.
The Fischers will be speaking on the "CBD: Getting Real" panel at the Summit from 3:30 p.m. to 4:30 p.m. on Oct. 14 that will feature statistics and case studies from parents, athletes, veterans, executives and doctors on the therapeutic benefits of cannabidiol (CBD) and provide an overview of the endo-cannabinoid system.
"We applaud the Fischers' courage to continue sharing their daughter Anny's story, and as we've seen time and time again in legalization efforts across the nation, families of young children with special needs are helping drive the conversation around cannabis reform," said Medical Marijuana, Inc. Chief Executive Officer, Dr. Stuart Titus. "The inspiring stories of brave parents like the Fischers, and children like their daughter Anny, are why the hard-working people at our Company work long hours and make significant personal sacrifice to further the cause. We're so thankful that the Fischers have this opportunity to share their personal story at the Summit and further educate attendees on the benefits of medical cannabis, including non-psychoactive CBD. It's families like the Fischers that will help reshape the world's perceptions and offer assistance to others who are suffering across the globe."
HempMeds® Brasil became the first company to offer legal medical cannabis products in Brazil. Prior to the summer of 2014, the government of Brazil viewed all cannabis products, including non-psychoactive hemp, as an illegal, controlled substance. However, this changed with the Fischer family who sued the federal government of Brazil to allow them access to CBD hemp oil for their daughter Anny, after the Fischers discovered the Facebook page and story of Harper Howard, a girl in the U.S.
For more information on the New West Summit, visit: http://newwestsummit.com/panel-schedule/.
About Medical Marijuana, Inc.
Our mission is to be the premier cannabis and hemp industry innovators, leveraging our team of professionals to source, evaluate and purchase value-added companies and products, while allowing them to keep their integrity and entrepreneurial spirit. We strive to create awareness within our industry, develop environmentally-friendly, economically sustainable businesses, while increasing shareholder value. For details on Medical Marijuana, Inc.'s portfolio and investment companies, visit www.medicalmarijuanainc.com.
FORWARD-LOOKING DISCLAIMER
This press release may contain certain forward-looking statements and information, as defined within the meaning of Section 27A of the Securities Act of 1933 and Section 21E of the Securities Exchange Act of 1934, and is subject to the Safe Harbor created by those sections. This material contains statements about expected future events and/or financial results that are forward-looking in nature and subject to risks and uncertainties. Such forward-looking statements by definition involve risks, uncertainties and other factors, which may cause the actual results, performance or achievements of Medical Marijuana, Inc. to be materially different from the statements made herein.
FOOD AND DRUG ADMINISTRATION (FDA) DISCLOSURE
These statements have not been evaluated by the FDA and are not intended to diagnose, treat or cure any disease.
LEGAL DISCLOSURE
Medical Marijuana Inc. does not sell or distribute any products that are in violation of the United States Controlled Substances Act (US.CSA). These companies do grow, sell, and distribute hemp-based products and are involved with the federally legal distribution of medical marijuana-based products within certain international markets. Cannabidiol is a natural constituent of hemp oil.