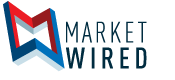 Comverge Japan Increases Scale of Demand Response Program With Tokyo Gas Engineering Solutions
/EINPresswire.com/ -- NORCROSS, GA--(Marketwired - October 11, 2016) - Comverge Inc., the leading provider of cloud-based demand response and energy efficiency solutions for electric utilities, today announced it has once again been selected by Japan's Ministry of Economy, Trade and Industry (METI) to participate in its Negawatt Feasibility Study for FY2016 to assess the potential of demand response in Japan. Joining Comverge on the project will be Tokyo Gas Engineering Solutions (TGES).
Comverge and TGES launched their first demand response program in 2015. The new program includes an increase in target megawatts, as well as new capabilities within Comverge IntelliSOURCE Enterprise to control with more precision the co-generation systems managed by TGES. Comverge IntelliSOURCE Enterprise will communicate with the systems using OpenADR 2.0b. The program will use also use Comverge IntelliPEAK switches to control HVAC and other appliances.
"We are excited to increase the size of and technology scope for our project with TGES in Japan as it signifies confidence in our ability to deliver demand response programs that meet the outcomes mandated by METI," commented David Ellis, Representative Director, Comverge Japan. "With the recent switch to a liberalized market structure, we look forward to growing the role demand response plays in Japan's energy mix."
About Comverge
Comverge is the industry's leading provider of integrated demand response, energy efficiency and customer engagement solutions that enable electric utilities to ensure grid reliability, lower energy costs, meet regulatory demands and enhance the customer experience. Through its combination of software, hardware and services, Comverge helps utilities optimize every aspect of a demand management program, from participant recruitment and device installation to call center support, control events and measurement and verification. Comverge has worked with hundreds of electric utilities to deploy nearly six million energy management devices and enroll more than 2 million residential customers into mass-market demand management programs. In July 2015, Navigant Research ranked Comverge the industry's number one demand response provider. For more information, visit www.comverge.com and follow us on Twitter at @Comverge.
Comverge Japan K.K. is a 100% subsidiary of Comverge Inc., established in 2013.
For Additional Information
Hideki Furukawa
Director, Business Development
Comverge Japan K.K.
03-6721-7420
hfurukawa@comverge.com

Jason Cigarran
Vice President, Corporate Marketing and Communications
Comverge, Inc.
678-823-6784
jcigarran@comverge.com