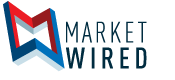 Techonomy Announces 2016 Program Agenda and Distinguished List of Speakers and Participants
/EINPresswire.com/ -- Benchmark's Bill Gurley, Ray Kurzweil of Google, Fitbit's James Park and Padmasree Warrior of NextEV Will Join Techonomy to Discuss the Convergence of Man, Machines and the Network
HALF MOON BAY, CA--(Marketwired - Oct 11, 2016) - Techonomy, the media company elevating dialogue around the central role of technology in business and social progress, will host its seventh annual, invite-only Techonomy 2016 conference this November 9-11 at The Ritz-Carlton in Half Moon Bay, California. The timing of this year's event, beginning the day after the election, will enable this group of influential leaders to evaluate in real time the political revolution of 2016, as well as what's to come for the country, tech, and business.
Techonomy 2016 will center on the evolving relationship between man and machine in a world that's becoming more networked, connected, and in turn, sentient. With more than 30 sessions taking place in an intimate setting of approximately 250 participants, attendees will examine the implications of an increasingly self-aware, responsive, ecosystem on global business, government and society.
Representatives from organizations including MIT, Verizon, IBM and Intel will discuss the Internet of Things, societal security threats, AI prospects and AI ethics, how connectedness is changing child rearing (Hello networked Barbie!), and how technology is changing the Middle East. Another session, including speakers from Ford, Otto, and Sentient will consider how humans, machines and the network may evolve together. Speakers from the United Nations, the government of Estonia, and BSA/The Software Alliance will address how the government must make decisions around the ownership and interpretation of data, as well as population and geographic monitoring in our brave new world.
Advancing the human race with technology will be an underlying theme in sessions addressing biology, genetics and the planet. The Center for Genetics and Society, UC Davis Health System and Antheia will help address the question, "Will genetically modified mosquitoes wipe out Zika, malaria and dengue?" BioInk will explain what happens when low-cost biosensors embedded in tattoos can detect biomarkers for diseases. Prelude Fertility will discuss technologies that enable people to have healthy babies any time in their lives. Additionally, as the Earth grows warmer, speakers from the Environmental Defense Fund, Harvard School of Engineering and Science, and Pritzker Innovation Fund will explore surprising tech-based tools to combat climate change. 
Issues relating to tech's impact on the economy will loom large. Cisco, GoDaddy, GE, JP Morgan Institute, Nautilus Labs, EdgeMakers and Spire will be among companies with executives discussing things like tech's ongoing impact on jobs, how IoT and AI help companies reimagine business models, the impact of geospatial intelligence on containers at sea, and data convergence changing how companies operate..
Leaders from diverse industries and disciplines will engage in the many thoughtful, interactive sessions. Among them:
Esra'a Al Shafei, Founder and Director, Majal.org
Marco Annunziata, Chief Economist, GE
Genevieve Bell, Director, User Experience Research, Intel Corporation
John Chen, CEO, Blackberry
Paul Daugherty, Chief Technology Officer, Accenture
Claire Delaunay, Co-founder, Otto
Xiao Guo, CEO, ThoughtWorks
Mrinalini Ingram, Vice President, Smart Cities and IoT Market Development, Verizon
Blake Irving, CEO, GoDaddy
Pradeep Khosla, Chancellor, UC San Diego
Ray Kurzweil, Inventor, Author, Futurist
Mohamed K. Kande, Vice Chairman, US Advisory Leader, PricewaterhouseCoopers
Deepak Krishnamurthy, Chief Strategy Officer, SAP
Linda Fayne Levinson, Chairman, The Hertz Corporation
Mari Elka Pangestu, former Minister of Trade, Indonesia
James Park, CEO, Fitbit
Carlo Ratti, Director, SENSEable City Lab, MIT and founder, Carlo Ratti Associati
Diane Regas, Managing Director, Environmental Defense Fund
Francesca Rossi, Research Scientist, IBM T.J. Watson Research Center
Bill Ruh, CEO, GE Digital
Justin Sanchez, Director, Biological Technologies Office, DARPA
Jeroen Tas, CEO, Healthcare Informatics, Philips
Sarah Telford, Chief, Data Services, UN Office for the Coordination of Humanitarian Affairs
Bernard Tyson, CEO, Kaiser Permanente
Martin Varsavsky, CEO, Prelude Fertility
Padmasree Warrior, CEO NextEV U.S.A.
Ken Washington, Vice President, Research and Advanced Engineering, Ford Motor Company


Techonomy 2016 partners include: Accenture, AppDynamics, Cisco, Ford, General Electric, Grayling, McKinsey & Company, Omidyar, Philips and Verizon.
For the full program agenda, list of participants and more information, please visit: http://techonomy.com/conf/te16/
About Techonomy Media
Techonomy is a media company with a mission: to elevate the dialogue about the central role of technology and innovation in business and social progress. Through events, editorial coverage and video content, Techonomy seek to accelerate progress and productivity in business and society. For more information, visit www.techonomy.com.
About Grayling
Grayling (@GraylingPR) develops inventive, integrated communications solutions that are rapidly scalable to create measurable advantage for clients. The company operates a flexible, international network that has no respect for borders, whether between nations or disciplines. Grayling is part of Huntsworth plc. Visit: www.grayling.com