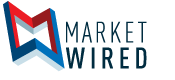 Syncore Technologies Selects VectorCAST to Support DO-178B/C Software Testing Requirements
/EINPresswire.com/ -- Embedded Systems Developer Relies on VectorCAST for Safety-Critical Embedded Software Testing on Defense and Security Company Saab's Flight Systems
PROVIDENCE, RI--(Marketwired - Oct 11, 2016) - Vector Software, the leading provider of innovative software solutions for embedded software quality, announced today that the embedded systems development company, Syncore Technologies has selected the VectorCAST test automation platform to support the DO-178B/C software testing requirements on several Saab flight systems.
Syncore Technologies, based in Linkoping, Sweden, specializes in the design and development of safety-critical embedded systems for aerospace, industrial, and military applications. Working with defense and security company Saab, Syncore Technologies has developed a number of separate aircraft systems in accordance with DO-178B/C. These systems include flight deck display panels and wing mounted devices that monitor fuel level reserves.
Syncore's development team chose the VectorCAST test automation platform for its ability to effectively test source code, easily create continuous test environments, and comply with Federal Aviation Authority (FAA) and European Aviation Safety Agency (EASA) software development guidelines. The VectorCAST platform supports the creation and management of test cases to prove that the low-level software requirements have been tested. Additionally, VectorCAST supports the capture and reporting of structural code coverage data at all levels prescribed by DO-178B/C, including Level A.
"When working with safety-critical system development, you are committing to a very controlled development life cycle where systems verification needs to happen on several levels in the process. This can make a lot of things difficult, for instance when change requests or bugs appear late in the cycle," stated Mattias Engström, chief operating officer at Syncore Technologies. "We find that VectorCAST drastically reduces regression and re-testing effort, as well as provides a high level of automation when developing the tests in the first place. Some standards also require a test tool certification, which makes VectorCAST an easy choice when developing against rigorous standards such as DO-178."
"The VectorCAST test automation platform has been qualified and used for certification on more than 100 avionics systems," said William McCaffrey, chief operating officer at Vector Software. "VectorCAST helps Syncore and other organizations ensure that the complex systems they develop meet the most stringent safety standards on time and on budget."
About Vector Software, Inc.
Vector Software is the world's leading provider of software testing solutions for safety and business critical embedded applications. Companies worldwide in the automotive, aerospace, medical devices, industrial controls, rail, and other business critical sectors rely on Vector Software's VectorCAST® test automation platform. The VectorCAST environment enables software development teams to easily automate complex testing tasks to improve software quality, using Test-Driven Development, Continuous Integration, and Change-Based Testing processes to engineer reliable software for accelerated time-to-market release cycles. Vector Software is headquartered in East Greenwich, Rhode Island USA with offices worldwide and a world-class team of support and technology partners. To learn more, visit: www.vectorcast.com. Follow Vector Software on Facebook, Google+, LinkedIn, Twitter, and YouTube.
About Syncore Technologies, AB
Syncore Technologies is a system development company specializing in safety-critical embedded systems for aerospace, industrial, and military applications. Syncore develops and maintains customer specific products conforming to several safety standards, such as: ISO 13849, IEC 61508, and DO-178/DO-254. The company is based in Linkoping, Sweden and employs a strong team of system architects, hardware, and software engineers. For more information, visit: www.syncore.se