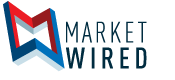 PRIME Insurance Appointed by Global and Financially Sound MAPFRE
/EINPresswire.com/ -- Now Writing Home, Auto and Umbrella Policies in NY
PRIME is now at its beautiful new 960 E County Line Rd building! Incorporating 7,000 square feet of stylish sole-occupancy innovation, we've become an all-encompassing insurance epicenter. The one-stop source of state-of-the-art insurance accessibility, customers now benefit from quick drive up in-and-out service, leading edge technology, energy efficiency and the very latest in paperless progression -- combined with outstanding hands-on expertize of all of its dedicated staff members! Visit us today and HAVE A PRIME DAY.
Click here for high-resolution version
It takes more than age to make it a classic. A collector car isn't just a way to get around. It's an investment that will continue to appreciate in coming years.
Click here for high-resolution version
PRIME Insurance provides comprehensive insurance policies for your business.
Click here for high-resolution version
PRIME Insurance Agency has been instrumental in procuring significant discounts for workers comp insurance.
Click here for high-resolution version
At PRIME, we offer a full portfolio of General Liability Insurance coverage.
Click here for high-resolution version
At PRIME, we've got one underlying theme that makes all the difference: your needs, your situation, your satisfaction. It's the basic approach that has earned us the trust of drivers throughout the Tri-State area and yonder.
Click here for high-resolution version
BROOKLYN, NY--(Marketwired - October 11, 2016) - PRIME Insurance is yet again at the forefront of insurance excellence as it advances its interaction with one of the largest commanding carriers across the globe.
Following on the heels of PRIME's impressive appointment to deal directly with MAPFRE Insurance within the state of NJ is an enhanced status.Now assigned to offer the company's homeowners, auto and umbrella insurance policies in NY as well, the development not only greatly benefits policyholders with superior all-encompassing coverage, but also with significant, exclusive savings and discounts.
The MAPFRE name has long been recognized as the prominent insurance source throughout 46 world countries. Financially-sound and globally empowered by more than 34,000 employees, MAPFRE stands head and heels above others as the leading non-life insurer in Latin America, while being among the chief re-insurers across the globe. Centered in Spain, MAPFRE holds a strong presence in the Dow Jones Sustainability Index, the FTSE4GOOD and FTSE4GOOD IBEX and insures more than 13.2 million vehicles and over 5 million homes.
Rated amid '500 Best and Most Admired Companies in the World' by Fortune and Forbes, as well as one of the '500 Most Globally Valuable Brands' by Brand Finance, MAPFRE has had a compelling impact on the insurance industry in the United States eversince 2008.
Currently, MAPFRE offers the full gamut of home and vehicle insurance options to US residents. Recognized as the 19th largest private passenger auto insurance provider in the United States, MAPFRE has written $1.94 billion Direct Premiums nationwide (according to 2012 data).
PRIME Insurance and MAPFRE -- Wallop-Sized Insurance Options
PRIME Insurance is extraordinarily pleased to present its growing clientele with the wide sweep of MAPFRE insurance solutions. In an on-going endeavor to benefit local communities within NY, NJ and PA, MAPFRE has partnered with local TD Financial Services and AAA, offering associated bank and auto club members 5% savings on top of its already alluring bundling home and auto insurance discount of 30 - 40 percent. Those who do the math will appreciate the broad appeal of a wallop-sized saving of up to 45 percent.
PRIME Insurance: a reputation that invites preeminence
MAPFRE's decision to partner with PRIME Insurance certainly reflects a status of prominence. PRIME's emergence as an industry trailblazer, however, charts an extraordinary journey of progressive excellence that began long before its correlation with MAPFRE.
About PRIME Insurance Agency
It was in 2001 that a Lakewood home garage was converted into a small insurance agency startup. Noted for a rare form of integrity that accompanied NJ home, auto and commercial insurance policies, PRIME Insurance Agency's name soon became a common by-word in the NJ community.
Wildest of dreams couldn't have come close to the ensuing business expansion and genuine success story that more than 10,000 satisfied current nationwide rave about today. Beginning with a home-centered establishment on to a multi-storefront operation that provided all forms of personal and business coverage from scores of the top insurance companies and finally to the transfer of its entire staff of professionals within the ultra-modern, ultra-efficient all-encompassing insurance epicenter of distinction PRIME Insurance has become the super tale of achievement that can only be created from passion and commitment to its unrelenting signature excellence.
"At PRIME Insurance," says Director of Operations Al Morgenstern, "it is the customer and his needs that ALWAYS come first."
Image Available: http://www.marketwire.com/library/MwGo/2016/9/28/11G115945/Images/Prime_Insurance_Agency-dba6323037a0a51181af4c87afbb4a9c.jpg
Image Available: http://www.marketwire.com/library/MwGo/2016/9/28/11G115945/Images/NJ_classic_car_insurance-90fd5f43298f93e7bcbe660df426c02d.jpg
Image Available: http://www.marketwire.com/library/MwGo/2016/9/28/11G115945/Images/BUSINESS_INSURANCE-1387084f4aa1a89ea98944856e9b9b47.jpg
Image Available: http://www.marketwire.com/library/MwGo/2016/9/28/11G115945/Images/WORKERS_COMP_from_Prime_Insurance_Agency-6a1b3afe3b41a37196cc373ead628f69.jpg
Image Available: http://www.marketwire.com/library/MwGo/2016/9/28/11G115945/Images/general_liability_insurance-4b8fefe1beb5b2e4bb393dae1251b557.jpg
Image Available: http://www.marketwire.com/library/MwGo/2016/9/28/11G115945/Images/Car_Insurance-7e7363b0f1969fa79e86d8393c6806e6.jpg

For more on MAPFRE's policies or any other acclaimed insurance coverage, contact PRIME at the following:

PRIME Insurance Agency
960 East County Line Rd
Lakewood, NJ 08701

PRIME Insurance Agency of Brooklyn, NY
1445 44th St
Brooklyn, NY 11219

https://www.primeins.com/contact

Email: PRIME@primeins.com
Telephone: 732-886-5751
Fax: 732-886-9422

PRIME Insurance Agency of Deal, NJ
11 Portage Path
Deal, NJ 07723

PRIME Insurance of Upstate, NY
55 Union Rd, Ste 210A
Spring Valley, NY 10977