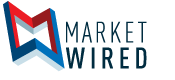 USHCC Announces Panelists for 2016 CEO Panel Series
/EINPresswire.com/ -- WASHINGTON, DC--(Marketwired - October 10, 2016) - The United States Hispanic Chamber of Commerce (USHCC) is proud to announce that CEO of Goya Foods, Inc. Bob Unanue; Chairman and CEO of Ryder System, Inc. Robert Sanchez; and MasTec, Inc. CEO Jose Mas will join the USHCC's "CEO Panel Series: A Dialogue with Corporate Leaders" during its 2016 National Convention in Miami. Steve Clemons, Washington editor-at-large of The Atlantic and MSNBC contributor, will serve as moderator. The panel will take place on Monday, October 10th.
The CEO Panel Series brings together industry leaders from diverse sectors to engage in an informative discussion on management style, leadership philosophy, best practices, and their outlook on today's global market.
"We are delighted to have Bob, Robert, and Jose participate in this year's CEO Panel. They are remarkable individuals who have become transformative figures in their industries," said USHCC President & CEO Javier Palomarez. "Some have forged their own career paths, while others carry the torch of distinguished family brands that continue historic American legacies. Attendees will benefit from their inspiring stories, the lessons of their careers, and their incomparable acuity in business. The USHCC looks forward to having these gentlemen share their insights at our National Convention."
"An essential part of building America's business future is looking to the example of those who have already made renowned accomplishments," said USHCC Chairman Raymond Arroyo. "It is their success that inspires and guides so many, and provides best practices for expanding our businesses. The USHCC is proud to have distinguished leaders such as Bob Unanue, Robert Sanchez, and Jose Mas joining us."
Goya Foods is the largest, Hispanic-owned food company in the US, providing consumers with over 2,200 high-quality and affordable food products from the Caribbean, Mexico, Spain, Central and South America. Ryder manages critical fleet, transportation, and supply chain functions for over 50,000 customers, using one of North America's largest fleet of trucks, an expansive infrastructure of maintenance facilities and warehouses, and some of the most talented people in the industry. MasTec is an infrastructure construction and engineering company with more than 400 locations across the country, and a workforce of over 20,000 skilled professionals.
Prior panelists include Marcelo Claure, President & CEO of Sprint Corporation; Tom Greco, President & CEO of Frito Lay; Manolo Sanchez, Chairman & CEO of BBVA Compass; Scott Anderson, President & CEO of Zions Bank; Joe Alvarado, CEO & Chairman of Commercial Metals Company; Ilene Gordon, Chairman, President & CEO of Igredion Incorporated; Jonathan Johnson, Executive Vice Chairman of Overstock.com; Edward Rust, Chairman & CEO of State Farm; Anne Shen Smith, Chairman & CEO of Southern California Gas; Tim Leiweke, President & CEO of AEG; George Halvorson, Chairman & CEO of Kaiser Permanente; Anne Sweeney, President of Disney/ABC Television; Pamela Patsley, Chairman and CEO of Moneygram; and Matt Rose, Chairman of BNSF Railways.
DISCLAIMER: All titles herein pertain to the dates of the respective CEO panels, and may/may not reflect the current positions or status of employment of the listed individuals.
To learn more about the USHCC National Convention, visit ushcc.com/convention
About the USHCC
The USHCC actively promotes the economic growth, development and interests of more than 4.1 million Hispanic-owned businesses that, combined, contribute over $661 billion to the American economy every year. It also advocates on behalf of 260 major American corporations and serves as the umbrella organization for more than 200 local chambers and business associations nationwide. For more information, visit ushcc.com. Follow the USHCC on Twitter @USHCC.
Contact
Pablo Manriquez
Vice President, Communications and Media
Pablo@ushcc.com
Distribution channels:
Automotive Industry
,
Banking, Finance & Investment Industry
,
Energy Industry
,
Food & Beverage Industry
,
Human Rights
,
Media, Advertising & PR
,
Politics
,
Shipping, Storage & Logistics
,
U.S. Politics

EIN Presswire does not exercise editorial control over third-party content provided, uploaded, published, or distributed by users of EIN Presswire. We are a distributor, not a publisher, of 3rd party content. Such content may contain the views, opinions, statements, offers, and other material of the respective users, suppliers, participants, or authors.