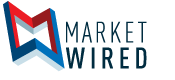 PTM's Evolution in the Materials Handling
MONTERREY, MEXICO --(Marketwired - October 10, 2016) - Technology allows an evolution in processes, which in turn lets us reach new stages in the materials handling sector, just as PTM (FEMSA) has achieved using resources and knowledge to develop products that are unique in its kind.
Providing continuity to the manufacturing of products that have become solutions for its clients, PTM launches its new Fusion Pallet, which represents the evolution of its predecessor, the Ultra Pallet®.
Fusion Pallet is manufactured with aluminum inserts and weighs less than 50 pounds; it also offers greater load capacity, resistance, durability, efficiency, and versatility in the operation.
The attributes of this pallet make it the best option for packing, because it generates benefits directly related to major savings in the manufacturing, storage, and transportation processes.
PTM has not only focused its efforts on one pallet; in its search for broadening its product offering and satisfying the specific needs of diverse kinds of markets, the company has developed a series of pallets with differentiating features based on size, attributes, functionality, and type of market, among other characteristics.
The following products stand out among this new family of pallets:
-PTM Fusion Pallet 48 x 40
A pallet representing the evolution of its predecessor, the Ultra Pallet®. It is manufactured with aluminum inserts and weighs less than 50 pounds. It offers greater load capacity, resistance, and versatility in the operation.
-Ultra Pallet® 56 x 44
A pallet that facilitates the handling, transportation, storage, and protection of cans, glass, and PET containers.
-Ultra Pallet® 37 x 37/ 36 x 36
This pallet offers an excellent use of space in the operation and transportation thanks to its size. It is commonly used by the beverage sector.
- One Way Pallet
An ideal pallet for the exports market due to its design, which combines resistance and lightness. It is 100% recyclable. Its advantage lies on process automation, transportation, weight, uniformity, use, and on being exempt of phytosanitary regulations.
-Ultra Pallet® 1.20 x 1.00
A pallet offering great resistance; it is commonly used by the food and beverage sector.
-Ultra Pallet® 1.25 x 1.05
A pallet manufactured using a hybrid process of high and low pressure, where the columns are injected with foamed plastic, significantly increasing its resistance to impact and disassembly.
-Ultra Pallet® 122 x 110
For its resistance and durability, this pallet helps optimizing the supply chain's operational processes. It is commonly used by the beer industry.
-Ultra Pallet® 1.05 x 95
A pallet developed with PTM's patented technology, which increases up to five times the pallet's resistance to forklift strikes and disassembly caused by falling, thus extending the useful life of the pallet.
PTM continues increasing its portfolio of products, which solve the specific needs of the market and industry. In November, the company will participate in Pack Expo 2016, the largest packaging and processing event in the world, where it will have the chance to exhibit its new products and solutions, mainly in the materials handling category. Pack Expo will be held in the city of Chicago, Illinois on November 6-9.
PTM is a leading manufacturing company of plastic crates for beverages in Latin America and plastic furniture (chairs, tables, and ice chests) for Mexico's institutional market; it has production capacity for different plastic transformation processes, such as injection molding, thermoforming, extrusion, and blow molding.
About FEMSA
FEMSA is a leading company that participates in the beverage industry through Coca-Cola FEMSA, the largest franchise bottler of Coca-Cola products in the world by volume; and in the beer industry, through its ownership of the second largest equity stake in Heineken, one of the world's leading brewers with operations in over 70 countries. In the retail industry it participates through FEMSA Comercio, comprising a Retail Division operating various small-format store chains including OXXO, a Fuel Division, operating the OXXO GAS chain of retail service stations, and a Health Division, which includes drugstores and related operations. Additionally, through its Strategic Businesses unit, it provides logistics, point-of-sale refrigeration solutions and plastics solutions to FEMSA's business units and third-party clients.  

About PTM
PTM is a company founded in 1976, dedicated to providing plastic solutions tailored to customer's needs in different industries including: food and beverage, automotive, retail, among others. It has 2 production plants, one in San Juan del Rio, QC., and another in Monterrey, NL. It is one of Mexico's largest plastic recycling companies, collecting and recycling more than 14,000 tons of plastic each year. www.ptmsolutions.com

/EINPresswire.com/ -- Image Available: http://www.marketwire.com/library/MwGo/2016/10/8/11G117396/Images/Snip20161008_4-33bf7c08e7bda355afe545f80b3895c8.jpg
Image Available: http://www.marketwire.com/library/MwGo/2016/10/8/11G117396/Images/logo_femsa-470ef1a27accbd129a06ecf656b56329.jpg