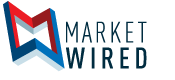 Arkansas, EPA Spar Over Federal Regional Haze Plan, an Industrial Info News Alert
/EINPresswire.com/ -- SUGAR LAND, TX--(Marketwired - Oct 10, 2016) - Written by John Egan for Industrial Info Resources (Sugar Land, Texas) -- A two-unit, 1,700-megawatt (MW) coal-fired power plant operated by the Arkansas affiliate of Entergy Corporation (NYSE:ETR) (New Orleans, Louisiana) is at the center of a dispute between Arkansas and the U.S. Environmental Protection Agency (EPA) (Washington, D.C.) as federal officials work to improve visibility in federal Class 1 areas in Arkansas and Missouri. The EPA said its Federal Improvement Plan (FIP) would lower emissions of sulfur dioxide (SO2) by 68,500 tons per year. Emissions of nitrogen oxide (NOx) would be cut by 15,100 tons annually.
Within this article: Details on the federal regional haze plan and its potential consequences for the state.
Companies featured: American Electric Power (NYSE:AEP), Domtar Corporation (NYSE:UFS)
For details, view the entire article by subscribing to Industrial Info's Premium Industry News, or browse other breaking industrial news stories at www.industrialinfo.com.
Industrial Info Resources (IIR), with global headquarters in Sugar Land, Texas, five offices in North America and 10 international offices, is the leading provider of global market intelligence specializing in the industrial process, heavy manufacturing and energy markets. Industrial Info's quality-assurance philosophy, the Living Forward Reporting Principle™, provides up-to-the-minute intelligence on what's happening now, while constantly keeping track of future opportunities. Follow IIR on: Facebook -- Twitter -- LinkedIn. For more information on our coverage, send inquiries to info@industrialinfo.com or visit us online at http://www.industrialinfo.com.
Contact:
William Ploch
713-783-5147