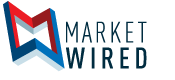 Intergraph Webinar October 13th to Demonstrate New CADWorx(R) Structure for Modeling Structures, Pipe Rakes and More
/EINPresswire.com/ -- HOUSTON, TX--(Marketwired - Oct 8, 2016) - Intergraph is hosting a webinar on October 13, 2016 at 10:00 a.m. CDT that will demonstrate CADWorx Structure, a new solution for building models of plant structures, pipe racks, offshore topsides and other installations with efficiency, speed and accuracy. CADWorx Structure includes the tools needed to easily and quickly create revenue-driven structural models and focuses specifically on the needs of end users involved in designing structures and related components.
For information about the webinar, visit http://coade.typepad.com/coadeinsider/2016/09/intergraph-webinar-cadworx-structure-2017-release.html. To register, visit http://icas.intergraph.com/LP=5256.
For information on Intergraph analysis products, visit http://www.intergraph.com/ppm/analysis.aspx. For more information on Intergraph CADWorx, visit http://www.intergraph.com/products/ppm/cadworx/.
About Intergraph CADWorx & Analysis Solutions
Intergraph CADWorx & Analysis Solutions is part of Intergraph Process, Power & Marine (PP&M). It develops and supports the following products: CADWorx, for plant design; CAESAR II, for pipe stress analysis; PV Elite and Visual Vessel Design, for pressure vessel analysis; TANK, for storage tank analysis; and GT STRUDL, for structural analysis.
Soon to be known as Hexagon Process, Power & Marine, Intergraph PP&M is part of Hexagon (Nasdaq Stockholm:HEXA B; hexagon.com), a leading global provider of information technologies that drive quality and productivity across geospatial and industrial enterprise applications.
© 2016 Intergraph Corporation. All rights reserved. Intergraph, the Intergraph logo, CADWorx, CAESAR II, PV Elite and GT STRUDL are registered trademarks, and TANK is a trademark, of Intergraph Corporation or its subsidiaries. Other brands and product names are trademarks of their respective owners.
Contacts
Gary Carson
+1.713.668.8550
Email Contact

Vornel Walker
+1.281.890.4566

EIN Presswire does not exercise editorial control over third-party content provided, uploaded, published, or distributed by users of EIN Presswire. We are a distributor, not a publisher, of 3rd party content. Such content may contain the views, opinions, statements, offers, and other material of the respective users, suppliers, participants, or authors.