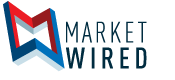 Jefferson Lines Moves to the Duluth Transit Center
DULUTH, MN--(Marketwired - October 07, 2016) - Jefferson Lines is excited to announce the move to its new location at the Duluth Transportation Center (DTC) on October 11, 2016. The new state of the art DTC facility is located at 228 W Michigan Street in downtown Duluth and is home to local, and now regional and national, bus transportation serving the residents of the Duluth area. The move will ensure passengers departing and arriving Duluth have the convenience of connecting to the city transportation network and allow easy access to the heart of downtown.
To celebrate the move, Jefferson Lines is holding their grand opening celebration in conjunction with Duluth Transit Authority (DTA) and City of Duluth to celebrate Discover Duluth Transportation Day on October 13, 2016 from 2:00 pm - 6:00 pm. This event is open to the public and will include live music, refreshments and a ribbon cutting ceremony for the new Jefferson Lines depot location.
Kevin Pursey, Director of Marketing at Jefferson Lines, states: "The move to the DTC in conjunction with our partners Duluth Transit Authority, Arrowhead Transit and Indian Trails shows our ongoing commitment to improve and expand our services to Duluth residents. As one of the largest motor coach operators in the country, 95% of the Minnesota residents live within 25 miles of a Jefferson lines service location which exemplifies our commitment to serving the transportation needs of residents throughout the state. We are committed to connecting you to your favorite destinations."
The new Jefferson Lines depot is a full service location with ticket sales, passenger stop for pick up and drops off and package shipping. The DTC facility features over 400 public parking ramp spaces, large and spacious indoor waiting area, covered passenger loading area, and TV monitors displaying updated schedule information. In addition, the facility is connected to the Duluth Entertainment Convention Center (DECC) by the Northwest Passage Sidewalk downtown via the city skyway system.
For a detailed schedule and fare information about Jefferson's routes, visit www.jeffersonlines.com or call toll free 800-451-5333. Be sure to follow Jefferson Lines online at facebook.com/JeffersonBusLines or on Twitter @JLBUS.
About Jefferson Lines:
Jefferson Lines is one of the largest and oldest motor coach operators in the country providing cross-state transportation throughout America's Heartland. Our area of service expands over 13 states from Wisconsin to Montana and Minnesota to Texas, serving over 4000 locations across the U.S., Canada, and Mexico.