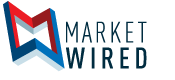 Power Survey International Appoints Chief Technology Officer
/EINPresswire.com/ -- Steve Roy Adds a Results Oriented Approach to Developing Technology Products
MONTREAL, QC--(Marketwired - October 07, 2016) - Power Survey International today announced that Steve Roy has been named Chief Technology Officer of Power Survey International. Roy previously held the position of Global Product Manager for DC Wayside Power at ABB Canada where he was responsible for the research and development programs for traction power rectifiers, energy storage and recuperation systems with the corporate research center team.
"Steve is a technological visionary who is very good at translating that vision into commercialized products," said Mario Barbaresso, CEO of Power Survey International. "Steve's ability to see future possibilities, while driving a disciplined product process, provides immediate results and benefits the company far into the future."
Earlier in his career Roy held positions of increasing responsibility in a number of technology and engineering roles including Director of Operation Envitech Energy, Director of Global Product Management for Emerson Energy Systems and earlier roles with Nortel and Spar Aerospace.
"Power Survey is uniquely positioned to predict, resolve and prevent the growing incidence of power quality disturbances arising from the Commercial and Industrial markets and caused by the increased deployment of Distributed Energy Resources (DERs) in the electricity grid," said Roy. "Power Survey has a strong vision and I am excited to be a part of it."
Roy is a member of the Quebec order of engineers and has published several IEEE papers on power related topics. He holds a Bachelor in Electrical Engineering, specialized in electronics from École Polytechnique de Montréal in 1986.
About Power Survey and Equipment Ltd.
Since 1948, Power Survey and Equipment Ltd. has been a market-leading provider of customized power factor correction and harmonic filtering technologies and solutions. Power Survey and Equipment Ltd. serves customers mostly in the United States and Canada and also takes part in some projects around the world through a premium network of agents, value-added resellers and distributors. Power Survey and Equipment Ltd. helps industrial energy users reduce high rate-based surcharges for industrial power users with power factor and harmonics issues.