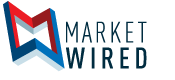 Vancouver Movers Share Simple Process for Patching Walls
/EINPresswire.com/ -- Vancouver movers publish simple how-to on wall repair when leaving your home or office space
VANCOUVER, BC--(Marketwired - October 07, 2016) - Ferguson Moving & Storage, a team of Vancouver movers, has a helpful tip for people leaving their home of office. One of the simplest and most neighbourly ways to help welcome a new family or occupant is to let them find the place in good shape. Their new blog shares a quick and easy method to repair hole-filled walls after pictures and fixtures have been removed. For more, go to: http://www.fergusonmoving.com/blog/how-to-paint-repair-walls-for-moving/
When a home is purchased, we all hope it will be left clean and in good repair. Removing beautiful collages, fixtures, and floating shelves can leave a wall looking like a piece of Swiss cheese.
To help prepare a home or office for its next occupant, many owners and tenants will perform some light repairs themselves before the moving company is called.
While there are many different ways to patch holes, the Vancouver movers at Ferguson Moving & Storage want to introduce you to what they feel is the best one. You can acquire all the necessary tools at your local hardware store, if you don't already have them.
Items required: mud knife, dry wall filler, sander, drywall primer, and wall paint
Tap hole with end of mud knife to indent nail hole slightly
Cover with drywall filler using mud knife
Let dry
Scrape rough edges
Apply second coat
Sand area
Apply drywall primer
Cover with paint
"The nice thing about this process is that it's simple, and it always yields great results," says a company representative. "Even if you aren't moving, you may need to patch a wall from the dents and dings that mysteriously seem to appear over time."
The blog at Ferguson Moving & Storage has many helpful tips to help make moving an easier, more pleasant experience. Check out their article on 5 things to buy before moving.
About the Company
Established in 1916, Ferguson Moving & Storage is one of the oldest and most reputable companies in Canada. Since its inception, the company has provided clients with the best in business moving and storage services. With no hidden charges and all-inclusive quotes, Ferguson Moving & Storage takes special pride in the integrity of their business. For additional information regarding the types of services offered, please visit http://www.fergusonmoving.com or call at 604-922-2212.