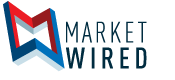 Fitness and Wellness Experts Come Together for fitCALGARY
/EINPresswire.com/ -- CALGARY, AB--(Marketwired - October 07, 2016) - canfitpro will bring together coaches, nutrition and fitness experts in Calgary, October 13 - 15, 2016 as part of fitCALGARY. The annual event attracts fitness professionals, business owners, allied health professionals and fitness enthusiasts.
Some highlights include:
General Session (Todd Durkin): Award-winning gym owner, performance coach and trainer on NBC's STRONG, Todd Durkin, shares how he took his own experience as a broken-down athlete and transformed it into uber success as a trainer, motivational speaker, author, and network television celebrity trainer. You'll be on the edge of your seat as Todd shares what it takes to create success, significance, and ultimately your legacy in a way that will change lives forever.
LaBlast (Louis van Amstel): Created by Pro dancer Louis van Amstel from "Dancing with the Stars", it's the hottest partner-free dance fitness program around! Learn Cha Cha, Jive, Paso Doble, Samba, Lindy hop, Viennese Waltz, Disco, Tango, and Rumba! LaBlast incorporates music from any artist, genre and era.
LES MILLS workouts: A full day of programming from LES MILLS including BODYPUMP, CXWORX, BODYCOMBAT, BODYJAM and BODYFLOW.
Yoga for PTSD (Lisa Greenbaum): YogaFit® for Warriors is adapted for people affected by trauma and focuses on using meditation to re-set the nervous system to help address Post Traumatic Stress Disorder.
Pound -- Rockout. Workout™ (Ira McNamara): Burn between 400 and 900+ calories/hour with this full-body cardio jam session, combining light resistance with constant simulated drumming that fuses cardio, pilates, isometric movements, plyometrics, and isometric poses. Through continual upper-body motion using lightly weighted drumsticks, Ripstix™, you'll turn into a calorie-torching drummer, POUNDing off weight as the songs fly by.
A full list of fitCALGARY sessions and presenters are available at http://www.canfitpro.com/fitcalgary
About canfitpro:
canfitpro is the largest provider of education in the Canadian fitness industry. Founded in 1993, canfitpro delivers accessible, quality education, certifications, conferences, trade shows, and membership services. canfitpro's over 100,000 members include some of the world's finest fitness professionals, health club operators, industry suppliers, and fitness consumers.
http://www.canfitpro.com/
To book an interview or request content for any of the experts listed above, or other presenters at fitCALGARY, please contact:
Erin Andersen
Communications and Media
canfitpro
1-800-667-5622
media@canfitpro.com