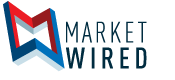 Rodizio Grill(R), America's First Brazilian Steakhouse(R), to Open First Location in Indiana
/EINPresswire.com/ -- SALT LAKE CITY, UT--(Marketwired - October 07, 2016) - Rodizio Grill®, will open its first location in Indiana late this year. Located in Carmel, Ind. near Fashion Mall, Rodizio Grill will introduce a truly authentic Brazilian dining experience to the bustling area. With the spirit of fun, adventure, and alegria that gives the brand its distinctive name, Rodizio Grill is sure to become an instant family favorite.
Carmel, Ind. has been voted the fourth best city in the nation for families, and is currently one of the fastest growing communities in the U.S. Its warm, artistic flair and historical aesthetic make it a pleasant and inviting district. "Over the years, I've made many visits to the greater Indianapolis region, and I fell in love with the area," said Terry Chan, one of the principal owners of Rodizio Grill - Carmel. "The community is warm, welcoming and family-friendly, which are the cornerstone features of our beloved Brazilian culture. Bringing Rodizio Grill to Carmel is a great fit, and I am beyond thrilled to bring this unique concept to the region." Chan is also a principal owner of the Rodizio Grill location in Liberty Township, Ohio.
Established in 1995, Rodizio Grill was the first Brazilian "churrasco" steakhouse in the United States. Twenty years later, the brand remains known for its playful Brazilian spirit, authentic menu offerings and family-friendly atmosphere. The unique concept features rotisserie grilled meat, expertly seasoned and carved tableside by traditionally dressed Gauchos. While the meats are the main attraction, they are complemented with an award-winning gourmet salad bar, marked by original salads, fresh seasonal fruits and vegetables, and authentic hot side dishes. Rodizio Grill also boasts an unparalleled selection of real, fresh-pressed juices, homemade Brazilian Limeades, signature cocktails and an extensive wine list featuring a variety of Brazilian imported wine. At the end of the meal, guests can enjoy a selection of exclusive, homemade desserts authentic to the entire experience -- a treat not found anywhere else.
And just as a commitment to authentic food is important, so is a commitment to the significance of family in Brazilian culture. Because of this, Rodizio Grill offers discounted pricing for children and special promotions for family celebrations. Another draw for families looking for fun are the three annual promotions unique to Rodizio Grill: Bacon Fest, Rodizio Americano BBQ Fest, and Wild Game Fest. These events offer the traditional Rodizio favorites alongside limited-time custom menu items created to tempt, challenge, or dazzle. Brazilians love any reason to celebrate, and these three events are the perfect excuse. It transforms dinner from a meal into a memory.
"As the Carmel community is rich in culture and diversity, we are thrilled to bring a unique concept to complement the community in a way only Rodizio Grill can; offering an authentic Brazilian dining experience that literally transports you to Brazil," said Chan.
For more information, visit Rodizio.com.
About Rodizio Grill®:
Established in 1995, Rodizio Grill® The Brazilian Steakhouse™ is the first authentic Brazilian steakhouse in the U.S., founded by Ivan Utrera who wanted to bring this popular Brazilian Churrascaria concept, along with cherished family recipes, to the USA from his home country of Brazil. Rodizio Grill's all-inclusive menu offers unlimited Brazilian sides, over 30 gourmet salads, and rotisserie grilled meats and grilled items, carved tableside by Rodizio Gauchos. For more information, visit Rodizio.com.