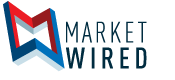 October 2016 Monthly News Digest on Market Research From MarketPublishers.com
/EINPresswire.com/ -- LONDON, UNITED KINGDOM--(Marketwired - October 07, 2016) - TD The Market Publishers, Ltd. brings you the latest breaking news on selected global markets as well as market research expertise. Become aware of the recent marketing research and industry news, find out about the emerging market challenges and opportunities, get unique information about the market current performance and gain an idea of possible future scenario, and also learn about competitive pressures. Market research has always been recognised by prosperous businessmen as one of the most essential aspects, therefore, Market Publishers is always ready to give a hand in business operations, decision-making and strategy-planning offering an extensive collection of topical research studies, databooks and periodical publications covering various markets on different geographical scales.
Market Publishers presents October hot news on a number of selected markets:
News on Packaging Market:
The value of the flexible packaging market stood at USD 74.12 billion as of 2015 and is projected to rise to USD 147.4 billion by end-2022, posting at 10.31% CAGR through 2022. Replacements of conventional packaging and retail chains are the key factors driving the market growth. Environmental regulations and surging costs of materials are amid the major constraints to the market expansion. Focus on emerging economies represents one of the main opportunities for the market growth. The food in end-use segment grabs the biggest share and records the fastest CAGR in the years to come. Shifting lifestyles of end users and the surging food product consumption are expected to steer the market for flexible packaging. APAC is the biggest flexible packaging market, largely owing to the upsurge in food consumption along with the emerging economies' potential to boost the market. Amcor Limited, Sonoco Products co., Berry Plastics Group, Inc., Sealed Air Corporation, Cellpack Packaging, Wipak Group, Mondi Group, and AR Packaging, are amid the leading players in the industry. The diverse research reports on the different packaging markets are available in the Packaging Market Research Reports & Industry Analysis catalogue.
News on Property Insurance Market:
The Middle East region, Latin America and APAC are set to dominate the property insurance industry on account of heavy investments in power and infrastructure domains in the regions. The industry will likely keep on seeing modest growth to reach a value of USD 390 billion by 2017-end. The rising number of extreme weather events and violent civil disorders are the main challenges to the industry growth. Surging levels of per capita income, growing preference for customer self-service (CSS), and increasing infrastructure expenditure in emerging economies are the main drivers providing the industry with competitive edge. Insuring companies tend to benefit from the market potential by providing novel green insurance policies that bolster building of green homes and by delivering self-service portals to make customised and faster services available to customers. The comprehensive studies on the various property insurance markets can be found in the Property Insurance Market Research Reports & Industry Analysis catalogue.
News on Cards Market:
The adoption of alternative payments amid consumers in Switzerland is gathering momentum owing to the presence of a set of options, like Sofort and PayPal. In July 2016, Apple launched Apple Pay, which made it possible for clients to make contactless payments, over the Internet and via mobile phone. Leading retailers accepting Apple Pay in the country comprise Aldi, C&A, Mobile Zone, Avec, P&B, TopCC and Spar. Meantime, Kuwait has witnessed a gradual adoption of contactless technology. Al Ahli Bank introduced in February 2016 the TapNGo contactless payment solution for Visa premium credit cardholders. This service utilises NFC technology and Visa's new contactless payment method, payWave, enabling cardholders to wave or tap cards over a contactless payment terminal. Boubyan Bank launched in August 2015, Tap & Pay, a similar solution which can be utilised to make contactless payments via NFC-enabled MasterCard and Visa credit cards. The latest reports on different card and payment industry are available in the Cards Market Research Reports & Industry Analysis catalogue.
News on Infrastructure Market:
India is currently mulling over expanding its expenditure on infrastructure. The value of the infrastructure construction sector reached USD 179 billion in 2015. This value is forecast to amount to USD 290 billion by 2020-end, by nominal value. This upsurge in expenditure rests upon the assumption that a range of projects continue as planned large-scale programmes, like the Nuclear Power Programme, involving the construction of 16 nuclear reactors in the country, and the National Highways Development Programme. Meanwhile, the infrastructure sector in Honduras is likely to benefit from the provisioning of regional funding and financing options, and from the rapid development of PPPs, especially in the transport domain. Although, there are still huge structural challenges existing like the limited market for skilled labour, widespread corruption as well as insecurity in the country and across the region. The National Council of Housing Promoters is planning to build 1,300 houses and 800 apartments in Choloma, with part of plans being the construction of 10,000 homes in the next 5 years. A vast selection of market research publications on the infrastructure industry across different geographies can be found in the Infrastructure Market Research Reports & Industry Analysis catalogue.
News on Programming Software Market:
At present, mobile data services see increased bandwidth usage and this drives growth of the world's market for software testing services. Rising popularity of the crowdsourced testing is another important driver. This marketplace is set to grow at a relatively swift rate (which though will not be higher than 10%) over the period 2013-2018. However, there are some challenges in this domain like the issue relative to the intellectual property theft. In the meantime, the software testing services space is ruled by such vendors as Amdocs, IBM, etc. And the competitive environment is currently very tough. When it comes to market segments, this marketplace is dominated by the application testing services segment. A share of this market is just under 90%. More information on the programming market trends is available in reports in the Programming Software Market Research Reports & Industry Analysis catalogue.
News on Mobile Market:
The global market for mobile payments has not reached its maturity yet, and it continues to develop since popularity of such payments is rising. There are a number of factors driving this marketplace as banks' rigidity, M&As, technological advancements in this space, to name a few. However, many players express unwillingness to switch to this new technology and this challenges growth of the marketplace. There are some other challenges like a lack of technological standards, issues related to addressing the complexities, to name a few. In terms of application, this marketplace is ruled by the mobile-to-mobile transfer. This segment can boast the highest market share. Mobile commerce and mobile wallet also witness an increase in popularity given the rise of mobile apps which are easy to use. More valuable details on the mobile marketplace can be found in the reports of the Mobile Market Research Reports & Industry Analysis catalogue.
News on Photography Market:
Compact cameras need replacement from time to time, and the need in this replacement is one of major factors that encourage growth of the global market for photography equipment. Technological advancements in the marketplace also drive this marketplace. However, this market has to deal with a number of challenges, and an increase in the adoption of smartphones is one of them. There are some important trends in this space, such as an upsurge in the demand for MILCs. Experts believe that this marketplace is set to grow at a CAGR of slightly above 4% over the period 2016-2020. The world's market is reined by such major vendors like Sony, Nikon, Canon, to name a few. Find more information on trend and developments in the photography marketplace in the Photography Market Research Reports & Industry Analysis catalogue.
News on Building Materials Market:
Globally, the market for concrete repair motors is dominated by Asia-Pacific. This dominance can be attributed to high growth in the construction industry in such countries as India, China and Australia. The global marketplace is driven by such factors as high spending on maintenance and repair and the rising demand for polymer-modified mortar. It is forecast to grow at a CAGR of approximately 8% in the upcoming years to be worth around USD 2.6 billion by 2021. The CAGR could be higher, but the growth is retrained by the economic slowdown taking place in Europe. In terms of end-use industries, the road and infrastructure sector is the fastest growing one. To get a more detailed insight into this or other building materials markets, please, follow to the Building Materials Market Research Reports & Industry Analysis catalogue.
About the company:
TD The Market Publishers, Ltd. gives access to an extensive collection of topical research reports investigating different markets. It supplies its customers with periodical publications, databooks, on-line subscriber services and much more. The company's report database is updated daily. Market Publishers is always ready to supply updated information on the target markets to our customers. Market Publishers' online research reports hypermarket includes over 1.5 million publications, so we are able to satisfy demand of the most exacting clients. The full list of catalogues and reports is available here. Furthermore, our experts can prepare unique analytical reviews of required markets for big web-portals and internet projects devoted to the business sector. Sample pages of an analytical review can be found here.
For any questions, please, contact Natalie Aster. You can reach her at ps@marketpublishers.com.