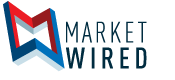 Meritorious Service Decorations-Meritorious Service Cross (Civil Division)
/EINPresswire.com/ -- MONTREAL, QUEBEC--(Marketwired - Oct 7, 2016) - On Wednesday, Robert (Bob) Walsh, former President and CEO of Forensic Technology, received the Meritorious Service Cross (Civil Division) from His Excellency the Right Honourable David Johnston, Governor General of Canada, during a ceremony that took place at the Residence of the Governor General at the Citadelle of Québec. The Meritorious Service Decorations celebrate Canadians who have performed an exceptional deed or activity that brings honour to Canada. The Civil Division recognizes remarkable contributions in many different fields of endeavour, from advocacy initiatives and health care services, to research and humanitarian efforts.
Bob was the visionary behind the Integrated Ballistics Identification System, an automated imaging and analysis program that has revolutionized the way firearm crimes are investigated. Under his leadership, IBIS® gained a wide international customer base, serving as the core technology behind the firearms violence reduction efforts in nearly 70 countries around the world. He developed significant partnerships with many law enforcement agencies such as the Bureau of Alcohol, Tobacco, Firearms and Explosives (ATF) and INTERPOL, where IBIS serves as the heart of the INTERPOL Ballistic Information Network (IBIN), the world's first international hub for the cross-border exchange of ballistic data. The technology, and the company he built, has led to a worldwide revolution in the way that firearm crimes are investigated and solved-something that everyone in the Forensic Technology family is proud of. While receiving the award, Bob generously shared the credit when he said "It was my pleasure and honour to accept this award on behalf of all of the employees of Ultra Electronics Forensic Technology, without who all of this would not have been possible."
The Meritorious Service Cross caps a remarkable career, and it is with great affection that Ultra Electronics Forensic Technology also announces Bob's recent retirement from the company. Bestowed with many distinctions throughout his illustrious career-from being named Ernst and Young's Quebec Entrepreneur of the Year for 2002 to receiving the prestigious August Vollmer Excellence in Forensic Science Awards by an Individual, in the category of Innovation in Forensic Technology in 2014-Bob has always been a visionary and a leader, admired by his peers for the ground-breaking technology he created and the business he developed. Bob's innovations are hailed around the world for the changes they have brought to forensic investigations at all levels of law enforcement.
"We're going to miss seeing Bob around the office on a daily basis," said René Bélanger, President of Ultra Electronics Forensic Technology. "He was instrumental in so many aspects of his company's development and growth, including the successful acquisition by Ultra Electronics in 2014. Everyone likes to say their company feels like family, but here it's true, and it's thanks to the compassionate energy that Bob always brings to the table."
Bob's other business interests and directorships will keep him busy and active for the foreseeable future. We at Ultra Electronics Forensic Technology wish him all the best and sincerely thank him for his service to the company, and to the industry he helped define.
About Ultra Electronics Forensic Technology
Ultra Electronics Forensic Technology pioneered automated ballistics identification more than 25 years ago and continues to be a leader in the design and provision of forensic investigative and analysis solutions that help law enforcement agencies in nearly 125 countries make society a safer place. Visit our website to learn more about Ultra Electronics Forensic Technology: http://www.ultra-forensictechnology.com/.