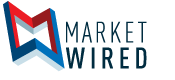 Dallas Doctors First to Perform VOLBELLA for Longer Lasting Lip Treatment
VOLBELLA(R) XC Found to Increase Lip Fullness and Soften Lines Around the Mouth Through One Year
/EINPresswire.com/ -- DALLAS, TX--(Marketwired - October 06, 2016) - Dr. Lori Stetler and Dr. Kristel Polder, of Dallas Center for Dermatology and Aesthetics, are among the first doctors in the United States to perform JUVÉDERM VOLBELLA® XC lip treatment, the first and only FDA-approved volumizing filler with results through one year. The lip filler is designed for lip augmentation and for correction of perioral rhytids, commonly referred to as perioral lines [around the mouth].1
VOLBELLA is a smooth gel formulation made up of a modified form of hyaluronic acid -- a sugar that is naturally found within the skin. While VOLBELLA has been used in Canada and Europe, the recent FDA approval makes it the first product of its kind available in the U.S.
"As we age, we lose collagen in many areas of our face. As a result, fine lines appear within our lips, as well as in the area around the mouth known as perioral rhytids," says Dr. Stetler, board-certified dermatologist and certified national trainer for Allergan. "Volbella gives us a safe, effective and longer-lasting way to treat these problem areas for our patients."
Approved to last up to one year, VOLBELLA is currently available with lidocaine integrated into the filler for a more comfortable procedure. In clinical studies, at three months after treatment, 96% of patients reported improvement in satisfaction with their lips. Approximately two-thirds of subjects treated with VOLBELLA showed improvement in lip fullness and perioral lines through one year.2
"Women and men who choose cosmetic dermatology treatments are seeking instant gratification with longer-lasting results," adds Dr. Polder. "With the introduction of Volbella, we are able to provide our patients results that last twice as long as other lip treatment."
Only a select group of dermatologists currently have access to VOLBELLA, with a more expanded launch to follow in the coming weeks. VOLBELLA, marketed as part of Allergan's JUVÉDERM line, is a soft, smooth gel appropriate for adding subtle volume to the lips and softening the appearance of perioral lines.3
About the Dallas Center for Dermatology and Aesthetics
The Dallas Center for Dermatology and Aesthetics, founded in 1991, is located in the Park Cities area of the metropolitan community. Dr. Lori Stetler and Dr. Kristel Polder are board-certified dermatologists and skin care experts specializing in general medical and cosmetic dermatology, laser procedures, facial rejuvenation, injectables, and non-surgical body contouring.
1.) U.S. Food & Drug Administration - http://www.fda.gov/MedicalDevices/ProductsandMedicalProcedures/DeviceApprovalsandClearances/Recently-ApprovedDevices/ucm519835.htm
2.) JUVEDERM VOLBELLA® XC Patient Safety Information. 2016 - https://www.juvederm.com/Content/resources/PDF/ISI_Juvederm_Volbella_XC.pdf
3.) JUVEDERM VOLBELLA® XC Directions for Use, 2016. - http://hcp.juvederm.com/
Image Available: http://www.marketwire.com/library/MwGo/2016/10/6/11G117227/Images/Juvederm_Volbella_XC-bb56dda40ebf972ca9413df957bf5e38.jpg
Image Available: http://www.marketwire.com/library/MwGo/2016/10/6/11G117227/Images/JUVEDERM_VOLBELLA_Before_After_Photos-d4721eb87c81bea1b1ef1fde51a78491.jpg
For more information, please contact:
Suzie Robinson, APR
Atria Public Relations
srobinson@atriapr.com
214-577-9329

EIN Presswire does not exercise editorial control over third-party content provided, uploaded, published, or distributed by users of EIN Presswire. We are a distributor, not a publisher, of 3rd party content. Such content may contain the views, opinions, statements, offers, and other material of the respective users, suppliers, participants, or authors.