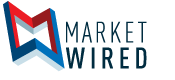 Netsmart Resource Portal Provides Real-Time Information to Foster Families
Digital Tool Gives Health Snapshot of Children Placed Into Foster Homes
/EINPresswire.com/ -- OVERLAND PARK, KS--(Marketwired - October 06, 2016) - The placement of a child into foster care often happens quickly, but the transmission of vital information to caseworkers and foster families does not. Today Netsmart, healthcare's largest human services and integrated technology provider, announced the launch of the Resource Family Portal. The portal, which synchronizes with the Netsmart CareRecord® (electronic health record), provides caregivers with real-time physical and mental health and case data for individuals placed in their homes. The portal also allows for regular input of progress reports, behavioral information and medical visits.
"The Resource Family Portal will save our caseworkers time while also ensuring that caregivers have a more complete picture and readily available key information about those they're assisting," said Ron Aceto, director of analytics at NECCO, a multi-state provider of foster care, adoption and social services.
With just an internet connection and the Family Resource Portal, foster families can access protected information on file such as medical, clinical and case data. In addition, families can use the portal to enter other health-related data, such as behavioral progress reports and more routine information such as clothing inventories. The portal also provides helpful alerts to foster families about pending safety inspections, reference checks and home studies.
The portal was developed by Netsmart with guidance from the following Netsmart clients: NECCO, The Bair Foundation, Hillside Family of Agencies, Lutheran Social Services of Wisconsin and Upper Michigan, Morrison Child and Family Services and PATH Inc.
"Our clients are part of a provider community that collaborates to co-create tools like the Family Resource Portal," said Netsmart CEO Mike Valentine. "No longer will foster parents of our participating clients have to wait to learn vital information about the children put in their care, or track progress on paper. Ultimately, the child benefits by receiving the best care possible."
In addition to servicing foster care programs, the Resource Family Portal was created to serve other programs such as adoptions and the adult companionship model for intellectual and developmental disabilities (I/DD.)
"The Family Resource Portal allows us to focus more on what we do best -- building families," said Aceto.
About NECCO
NECCO serves children of all ages in various service capacities including therapeutic foster care, alternatives to secure detention, independent and transitional living, prevention services and more.
About Netsmart
Netsmart is healthcare's largest human services and integrated care technology provider. Netsmart technology platforms and expertise are integral to the delivery of outcomes-based services and care to more than 25 million persons nationwide.
Netsmart serves more than 500,000 users in more than 24,000 organizations across all 50 states. Netsmart client communities include behavioral health; addiction treatment; intellectual and developmental disabilities; child and family services; public health; home health, hospice and palliative care, and private duty; and vital records.
Netsmart's CareFabric® suite, a framework of innovative clinical and business solutions and services, supports integrated, coordinated delivery of health services across the spectrum of care.
Netsmart's HIT Value Model™ metric, a vendor-agnostic planning and measurement system, provides a path for human services organizations to evaluate where on the healthcare IT spectrum they should focus their efforts, the value associated with that strategic decision and a comparison with peer organizations nationwide.
Netsmart is pleased to support the EveryDayMatters® Foundation, which was established for human services organizations to learn from each other and share their causes and stories. For more information, visit www.everydaymatters.com.
Learn more about how Netsmart is changing the face of healthcare today. Visit www.ntst.com, call 1-800-472-5509, follow us on LinkedIn and Twitter, like us on Facebook or visit us on YouTube
Evolv, CareFabric and EveryDayMatters are registered trademarks of Netsmart Technologies, Inc.
CareRecord and HIT Value Model are trademarks of Netsmart Technologies, Inc.
MEDIA CONTACT:
Kevin Allen
Netsmart
913-226-5887
kallen@ntst.com

EIN Presswire does not exercise editorial control over third-party content provided, uploaded, published, or distributed by users of EIN Presswire. We are a distributor, not a publisher, of 3rd party content. Such content may contain the views, opinions, statements, offers, and other material of the respective users, suppliers, participants, or authors.