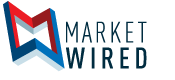 dynaCERT Honored by Dr. Shafiq Qaadri, Member of Provincial Parliament
/EINPresswire.com/ -- TORONTO, ON--(Marketwired - October 06, 2016) - dynaCERT Inc. (TSX VENTURE: DYA) (OTC: DYFSF) ("dynaCERT" or the "Company") is pleased to announce that management and directors welcomed Dr. Shafiq Qaadri, MPP Etobicoke North, and Mr. Peter Murphy, Executive Assistant.
Dr. Shafiq Qaadri, MPP was present last evening for the official opening and ribbon cutting ceremony of the new product assembly plant located at 501 Alliance Avenue, Toronto where the assembly of our flag ship product, the HydraGen™, for Class 6, 7, and 8 trucks will take place.
David Bridge, Chief Operating Officer (COO), provided a facility tour of the engineering department, the product assembly plant and executive offices.
Jim Payne, President & CEO, also welcomed East West Fuel Strategies Inc., Lyte Energy, consultants and Paul Bhullar, President, and CEO of the IFS Group of Companies. Mr. Bhullar spoke highly of his experiences with the HydraGen™ test units which have been operating on his Class 8 diesel transport trucks for several months and he is pleased to be involved with a company and technology that, as he stated, will become a major contributor in "Saving the Planet."
During the event Dr. Qaadri, MPP congratulated dynaCERT and its staff for their commitment in making a difference in the Carbon Economy and presented Jim Payne with an Ontario Flag that dynaCERT will proudly display.
Jim Payne stated, "We are thrilled at the commitment and support from Dr. Qaadri, MPP, along with Provincial Government officials, for our efforts in making a true difference in the world that we all love and share."
Upcoming Event
dynaCERT Inc. has graciously accepted an invitation, supported by Dr. Qaadri, MPP to be present at Queen's Park for a Member of Parliament/dynaCERT reception to be held on October 19th, 2016 where dynaCERT will be presenting our technology representing our "Carbon Emission Reduction Technology" to MPPs, media, investment advisors and bankers.
dynaCERT Inc. is fully disclosed at this time.
About dynaCERT Inc.
dynaCERT Inc. manufactures, distributes, and installs Carbon Emission Reduction Technology for use with internal combustion engines. Our patent-pending technology creates hydrogen and oxygen on-demand through electrolysis and supplies these additives through the air intake to enhance combustion, resulting in lower carbon emissions and greater fuel efficiency. Our technology is currently in use with on-road applications. More information can be found at www.dynaCERT.com.
READER ADVISORY
Except for statements of historical fact, this news release contains certain "forward-looking information" within the meaning of applicable securities law. Forward-looking information is frequently characterized by words such as "plan", "expect", "project", "intend", "believe", "anticipate", "estimate" and other similar words, or statements that certain events or conditions "may" or "will" occur. In particular, forward-looking information in this press release includes, but is not limited to periodic updates of results, testing programs and results, negotiations with third parties concerning potential business transactions, and the timing of certain going forward projects. Although we believe that the expectations reflected in the forward-looking information are reasonable, there can be no assurance that such expectations will prove to be correct. We cannot guarantee future results, performance or achievements. Consequently, there is no representation that the actual results achieved will be the same, in whole or in part, as those set out in the forward-looking information.
Forward-looking information is based on the opinions and estimates of management at the date the statements are made, and are subject to a variety of risks and uncertainties and other factors that could cause actual events or results to differ materially from those anticipated in the forward-looking information. Some of the risks and other factors that could cause the results to differ materially from those expressed in the forward-looking information include, but are not limited to: uncertainty as to whether our strategies and business plans will yield the expected benefits; availability and cost of capital; the ability to identify and develop and achieve commercial success for new products and technologies; the level of expenditures necessary to maintain and improve the quality of products and services; changes in technology and changes in laws and regulations; the uncertainty of the emerging hydrogen economy; including the hydrogen economy moving at a pace not anticipated; our ability to secure and maintain strategic relationships and distribution agreements; and the other risk factors disclosed under our profile on SEDAR at www.sedar.com. Readers are cautioned that this list of risk factors should not be construed as exhaustive.
The forward-looking information contained in this news release is expressly qualified by this cautionary statement. We undertake no duty to update any of the forward-looking information to conform such information to actual results or to changes in our expectations except as otherwise required by applicable securities legislation. Readers are cautioned not to place undue reliance on forward-looking information.
Neither TSX Venture Exchange nor its Regulation Services Provider (as that term is defined in the policies of the TSX Venture Exchange) accepts responsibility for the adequacy or accuracy of the release.
On Behalf of the Board
Murray James Payne, CEO
For more information, please contact:

Jim Payne
CEO & President
dynaCERT Inc.
(416) 766-9691 x 2
jpayne@dynaCERT.com

Investor Relations
dynaCERT Inc.
(416) 766-9691 x 1
ir@dynaCERT.com

EIN Presswire does not exercise editorial control over third-party content provided, uploaded, published, or distributed by users of EIN Presswire. We are a distributor, not a publisher, of 3rd party content. Such content may contain the views, opinions, statements, offers, and other material of the respective users, suppliers, participants, or authors.