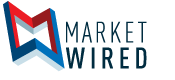 Cognosante CEO Michele Kang Honored by Million Women Mentors With Military and Veterans Award
/EINPresswire.com/ -- MCLEAN, VA--(Marketwired - October 06, 2016) - In recognition of her dedication to improving the lives and prospects for success of the nation's 1.4 million female veterans, Million Women Mentors® (MWM) has awarded Cognosante CEO Michele Kang its Military and Veterans Award. Michele serves as National Chair of the Women's Veterans Committee, which she helped create within MWM through grants to support and improve opportunities for female veterans through mentorship.
The Military and Veterans Award was presented to Michele during the Million Women Mentors Summit and Gala 2016, which took place October 4-5 in Washington, DC. The 2-day event also included a Veterans Panel, during which she and others dedicated to advancing Science, Technology, Engineering and Math (STEM) careers for all women discussed workforce challenges for female veterans and how public and private organizations are seeking to address them.
Approximately one in 11 veterans is female, and women veterans are 11% more likely to hold a college degree than their male colleagues. Yet while the unemployment rate for male veterans has declined in recent years, the same is not true for women, who are also twice as likely to be homeless. These statistics inspired Michele to found the Women's Veterans Committee as a way to leverage MWM's framework and deep network of mentors to support women who are coming out of the armed forces and seeking to utilize their skills in STEM and other fields.
"The contributions and sacrifices veterans have made while protecting our nation should translate into bright and successful post-military life. Sadly, that is not the case for a disproportionate number of the brave women who served with honor and dignity," said Michele. "My goal is to create an ecosystem of programs and initiatives that offer women veterans new pathways to success once their time in the armed forces has come to an end.
"Success cannot happen in a vacuum," she continued. "It requires the tireless dedication of business leaders, organizations like MWM, and our partners and supporters. I am pleased to share this honor with all of them."
About Cognosante
Cognosante provides technology solutions, Business Process Outsourcing, and consulting services to federal, state, and local government healthcare agencies. The company has nearly 3 decades of experience working with 48 states and the Federal government, developing, managing, and executing large, complex health information programs. Its expertise includes Medicaid, Medicare, health insurance marketplaces, health data standards and reconciliations, modular system development and integration, health data analytics, and fraud, waste, and abuse. Visit cognosante.com for more information.
Media Contact
Laura Herlihy
Director, Marketing
703-206-6039
communications@cognosante.com

EIN Presswire does not exercise editorial control over third-party content provided, uploaded, published, or distributed by users of EIN Presswire. We are a distributor, not a publisher, of 3rd party content. Such content may contain the views, opinions, statements, offers, and other material of the respective users, suppliers, participants, or authors.