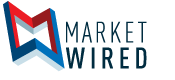 Lord Graham Russell of Air Supply Composes an Original Score, Along With Libretto by Sam Goldstein and Craig Clyde for New Musical "Alamo: Voice of Freedom"
Musical Performance Will Take Place on October 26, 2016 at 7 PM in the Desert Star Theater
/EINPresswire.com/ -- SALT LAKE CITY, UT--(Marketwired - October 06, 2016) - Lord Graham Russell of Air Supply, along with libretto by Craig Clyde and Sam Goldstein, composes the original score for new musical Alamo: Voice of Freedom. The musical performance will take place on October 26 at 7 PM at the Desert Star Theater located at 4861 South State Street, Murray, Utah 84102.
Alamo: Voice of Freedom takes place in the winter of 1836 at the Alamo Mission in Texas. The musical encompasses the five weeks before the historic battle, the battle itself and six days later. Told from the perspective of the African slaves owned by some of the defenders of the Old Mission, this is the untold story of the Alamo. Other than women and children, these were the only people to survive the final battle. Until now, their story was all but forgotten.
While still performing over 130 live shows each year on five continents with Air Supply, Lord Graham Russell is now dedicated to composing for the theatre, where he began his career starring in Jesus Christ Superstar in 1975. This is Graham's fourth musical score and second project with Sam and Craig. Sam Goldstein has served as Executive Producer and writer for a number of film projects including the award winning documentary Tough Times, Resilient Kids. Alamo: Voice of Freedom is his sixth writing collaboration with Craig and second with Graham. Craig Clyde has appeared in over sixty major films and national television programs as well as numerous stage roles as an actor. A member of Actor's Equity and the Screen Actor's Guild, he has written and directed both feature film motion pictures and television dramas.
Steve Levesque
steve@luckmedia.com