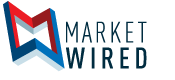 National and State Officials at Teaching Matters' Eighth Annual Champions for Education Luncheon Urge Elevating and Modernizing the Teaching Profession
/EINPresswire.com/ -- NEW YORK, NY--(Marketwired - October 06, 2016) - U.S. Department of Education official Ruthanne Buck believes that society has to "dramatically redefine opportunities for educators -- particularly teachers." She spoke yesterday before a group of about 200 at Teaching Matters' 8th Annual Champions of Education Luncheon, "Great Teachers, Bright Futures: Launching Tomorrow's Leaders."
Buck was joined by New York State Board of Regents Chancellor Betty Rosa, teacher leader Torrey Maldonado, and Lynette Guastaferro, Teaching Matters' Executive Director. CNN's Kelly Wallace moderated the panel.
Teaching Matters board Chair Olga Votis opened the event with an explanation of the pressing need to supply excellent teachers to U.S. public schools -- and the steep road. "Too often we are fielding inadequately prepared and supported teachers," she said. That's in the context of an escalating shortage, with teacher preparation programs having seen a drop of about 30% in enrollments over the last eight years, and teacher-student ratios leaving many fewer adults to children. Since 2008, there are about 1 million more students, but about 200,000 fewer teachers.
Teaching Matters is steeped in these issues. Working in schools with nearly 90% student poverty, exceeding New York City's 80% rate, Teaching Matters schools have nevertheless been able to exceed proficiency gains for the system as a whole. Four schools were singled out as "bright lights" during the event, with gains that reached as high as 15% in English Language Arts.
The luncheon's panelists focused on the particular challenges of recruiting and retaining teachers when they typically face flat career paths, are paid substantially less than their counterparts in other fields with similar levels of education, and when the demand for teachers is growing.
"We need to think about how to attract millenials," said Guastaferro. Low status, low pay, few advancement opportunities, and difficult working conditions often deter them from entering or staying in teaching, she said.
Chancellor Betty A. Rosa praised the recent trend toward teacher leadership that allows teachers to maintain their classroom roles while expanding their opportunities, influence, and pay: "I'm proud of changes being made every day as a result of teachers owning changes."
Torrey Moldanado offered a teacher leader's perspective. A veteran sixth-grade teacher with more than sixteen years in the profession, he was counseled against going into teaching by some. But, he said, others told him "We need someone like you."
Teaching Matters gave this year's Champion of Education award to Buck, who is Senior Advisor to U.S. Secretary of Education John King. Buck spearheaded the national Teach to Lead initiative which works toward expanding teacher roles and opportunities for leadership.
Teaching Matters is part of the Teach to Lead movement, and last year partnered with the New York City Department of Education and a host of supporters to launch the first ever New York Teacher Leadership Summit. Teaching Matters is also a member of the national TeachStrong campaign. TeachStrong's members have agreed to a set of nine principles that are all aimed at redressing the stature and working conditions of teachers across the country.
Teaching Matters is a nonprofit organization dedicated to increasing teacher effectiveness, one of the most critical factors in student success. Our services transform how educators work together at urban public schools, helping the most effective teachers develop the skills they need to lead their peers and drive school-wide improvement. We also partner with school leadership to create a work environment that equips teachers to succeed in the classroom. Visit www.teachingmatters.org to learn more about how we're making a difference for students and teachers at public schools.
Contact:
Sharon Rubinstein
212-870-3505 ext. 8
703-901-7947
srubinstein@teachingmatters.org

Lynette Guastaferro
212-870-3505 ext. 5

EIN Presswire does not exercise editorial control over third-party content provided, uploaded, published, or distributed by users of EIN Presswire. We are a distributor, not a publisher, of 3rd party content. Such content may contain the views, opinions, statements, offers, and other material of the respective users, suppliers, participants, or authors.