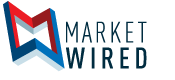 Prepare Smartphones Now for Hurricane Matthew
Mobile Devices Can Be Lifelines Following Extreme Weather
/EINPresswire.com/ -- SAN ANTONIO, TX--(Marketwired - October 06, 2016) - Home and safety preparations for those in Hurricane Matthew's path should include making smartphones and other mobile devices storm-ready, according to financial services provider USAA.
"As soon as a hurricane or severe storm becomes a threat, boarding windows and stocking food and water supplies are priority one," says Odom Wu, director of Catastrophe Operations at USAA. "But taking a couple minutes to update your mobile devices with key information can provide an invaluable lifeline and peace of mind in its aftermath."
Getting the Most from Your Mobile Device Before, During and After a Storm
Extreme weather can disrupt communication channels, making mobile devices essential tools to keep in touch with family as well as with response and recovery efforts. USAA offers these tips to make your mobile device storm-ready:
• Create a texting phone tree.
Create a network of contacts so you can reach them quickly after any sort of extreme weather. Texting may be the only available form of communication.
• Set up emergency text alerts.
Access to television or radio could be limited. By setting up emergency text alerts with your city or insurer when available, you can increase the chance that you'll stay connected wherever you are.
• Utilize mobile banking apps.
Many banks have developed mobile banking apps for smartphones that allow people to move money, pay bills and deposit checks from their phones. Having ready access to your funds can save a lot of headaches in the storm's aftermath.
• Take advantage of insurance apps.
Some insurance companies, including USAA, allow their customers to file claims using their smartphones to quickly start the recovery process.
• Download emergency service apps.
Emergency service apps will allow you to access important resources, such as the American Red Cross.
• Have a car phone charger and spare battery.
If power is out for an extended period, your car can be a valuable source of energy.
More hurricane preparedness tips can be found on USAA's Disaster and Recovery Center at usaa.com/help.
For more information regarding USAA's mobile services, download the free USAA Mobile App by visiting the Apple® App Store™ or downloading the free USAA Mobile App for Android™ by visiting the Android Market. Additional information can be found on usaa.com.
About USAA
The USAA family of companies provides insurance, banking, investments, retirement products and advice to 11.7 million current and former members of the U.S. military and their families. Known for its legendary commitment to its members, USAA is consistently recognized for outstanding service, employee well-being and financial strength. USAA membership is open to all who are serving our nation in the U.S. military or have received a discharge type of Honorable -- and their eligible family members. Founded in 1922, USAA is headquartered in San Antonio. For more information about USAA, follow us on Facebook or Twitter (@USAA), or visit usaa.com.
Contact:
Rich Johnson
(210) 268-6426
Richard.Johnson@usaa.com
USAA on Twitter: https://twitter.com/USAA