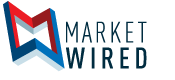 Becton Dickinson, C.R. Bard Lead U.S. Vascular Access Device Market With Premium Safety Products
The U.S. Market for Vascular Access Devices and Accessories Will Grow to Reach a Market Value of Just Over $5 Billion by 2022
/EINPresswire.com/ -- VANCOUVER, BC--(Marketwired - October 06, 2016) - According to a new series of reports on the U.S. market for vascular access devices by iData Research (www.idataresearch.com), market growth will be driven by government policies that encourage safer practices and products, including those introduced by the Centers for Disease Control and Prevention (CDC) and the Occupational Safety and Health Administration (OSHA). As a result of these policies, treatments for vascular access-related bloodstream infections are no longer reimbursable, thereby increasing the need for antimicrobial and antibacterial devices.
While some market segments, such as peripheral intravenous catheters (PIVCs) utilized in the acute care setting, have achieved a high conversion rate, the transition to safety devices is still in progress. In general, safety products sell for a premium relative to non-safety products. Additionally, new safety designs that sell at a premium are also entering the market, replacing older safety models. The increasing penetration rate of premium-priced safety devices is expected to continue to apply upward momentum to the value of the total U.S. market for vascular access devices.
"New products in the ultrasound and tip-location markets will also drive the vascular access market, as standards of care shift away from doctors and toward nurses placing the catheters," explains Dr. Kamran Zamanian, CEO of iData. "With these new technologies, catheter placement can be done at bedside with fewer incidences of catheter movement, or malposition."
While the markets for traditional devices such as peripherally inserted central catheters (PICCs) and central venous catheters (CVCs) are maturing, companies are actively investing in the development of new technological features that have maintained ASPs for these devices. Manufactured catheter securement devices (MCSDs) and ultrasound vascular access devices represent the fastest growing segments in the total U.S. vascular access market due to reimbursement changes.
Becton Dickinson (BD) has the largest share of the vascular access device and accessories market due to its dominance of the PIVC and syringe and needle markets. Many of its products have been purchased by hospitals through GPOs at prices far below those attainable by independent clinics. In addition, it has been very difficult for competing companies to manufacture the volume required for such substantial discounts.
C. R. Bard leads in more segments than any other competitor in the vascular access device market. C.R. Bard leads in the market for implantable ports, port needles, PICCs, midlines, dialysis catheters and catheter securement devices. Its strongest presence was in manufactured catheter securement devices. Bard takes advantage of the crossover between market segments and has been able to increase its presence in the rapidly growing complementary markets. Additional competitors in the vascular access device market include Medtronic, FUJIFILM SonoSite, Inc., Teleflex Medical, Smiths Medical, GE Healthcare, Novo Nordisk, B. Braun, AngioDynamics, Medcomp and Centurion among others.
For Further Information
More on the vascular access device market in the U.S. can be found in a series of reports published by iData Research entitled the U.S. Market Report Suite for Vascular Access Devices and Accessories. The suite covers reports on the following markets: implantable ports, port needles, central venous catheters (CVCs), peripherally inserted central catheters (PICCs), peripheral intravenous catheters (PIVCs), midlines, dialysis catheters, ultrasound machines, tip guidance devices, catheter securement devices, syringes and needles.
The iData report series on urological devices covers the U.S., Australia, South Korea, China, India, Japan and 15 countries in Europe including Germany, France, the United Kingdom (U.K.), Italy, Spain, Benelux (Belgium, Netherlands and Luxemburg), Scandinavia (Finland, Denmark, Sweden and Norway), Portugal, Austria and Switzerland. Reports provide a comprehensive analysis including units sold, procedure numbers, market value, forecasts, as well as detailed competitive market shares and analysis of major players' success strategies in each market and segment. To find out more about urological device market data or procedure data, register online or email us at info@idataresearch.net for a U.S. Market Report Suite for Vascular Access Devices and Accessories brochure and synopsis.
About iData Research
iData Research (www.idataresearch.com) is an international market research and consulting group focused on providing market intelligence for medical device and pharmaceutical companies. iData covers research in: Vascular Access, Interventional Cardiology, Cardiac Surgery, Cardiac Rhythm Management, Electrophysiology, Peripheral Vascular, Dialysis, Infusion Therapy, Operating Room Equipment, Surgical Microscopes, Robotics and Surgical Navigation, Laparoscopy, Urology, Gynecology, Endoscopy, Ultrasound, X-Ray Imaging, Diagnostic Imaging, Oncology, Spinal Implants and VCF, Spinal MIS, Orthopedic Soft Tissue Repair and Regeneration, Orthopedic Trauma, Large & Small Joints, Anesthesiology, Wound Management, Orthopedics, Ophthalmics, Dental Operatory Equipment and more.
Contact Info
Marvin Cidamon
Marketing Coordinator
iData Research Inc.
604-266-6933 Ext. 205
marvinc@idataresearch.net

EIN Presswire does not exercise editorial control over third-party content provided, uploaded, published, or distributed by users of EIN Presswire. We are a distributor, not a publisher, of 3rd party content. Such content may contain the views, opinions, statements, offers, and other material of the respective users, suppliers, participants, or authors.