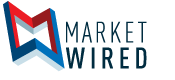 CrowdReviews.com Reveals Tips for Selecting Project Management Software
/EINPresswire.com/ -- SANTA FE, NM--(Marketwired - October 04, 2016) - CrowdReviews.com, the leading provider of online software reviews, has announced a set of tips to assist buyers of project management software in finding effective project management solutions based on their needs and objectives. With many companies offering their own take on how project management should be handled it becomes increasingly important for buyers to perform research prior to signing a contract or buying a project management suite. While the tips are not a guaranteed means to finding the perfect project management solution, the tips can help reduce the risk of selecting software which has been proven to cause difficulties to users of project management software based on client reviews and testimonials.
CrowdReviews.com recommends that those search for project management software identify the needs that led to the requirement of a project management software. By defining which aspects of the business need to be tracked and managed it is possible to find project management solutions which support the tracking and reporting of those aspects. For example, a business which has projects requiring live collaboration will need project management solutions which allow for tasks to be worked on by multiple users. It is recommended for buyers to consult online reviews of different solutions in order to determine whether other reviewers have had issues with important key features or if the features have worked as expected.
It is also important for buyers to compare vital aspects of a project management solution including the amount of effort required to implement the software, the pricing structure for the number of users using the software, and whether it is possible to outright purchase the software or if licensing is required for it. While a particular solution may work for one business, it may introduce budgeting concerns for smaller businesses or those with a large number of users.
Those searching for effective project management solutions can visit:
http://www.crowdreviews.com/rankings-of-best-project-management-software
Those interested in joining CrowdReviews.com can visit the following page to register or claim their profile:
http://www.crowdreviews.com/#registration
About CrowdReviews.com
CrowdReviews.com is a crowdreviewing platform which ranks over 500 software categories and 200 service categories.
Contact Information
Samuel Powers
941-257-4559
530-B Harkle Road,
STE 100,
Santa Fe, NM 87505