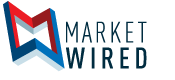 Discovery Clothing Launches First Ecommerce Site, Developed by Americaneagle.com
/EINPresswire.com/ -- DES PLAINES, IL--(Marketwired - October 06, 2016) - Discovery Clothing, a women's clothing store that has over 30 retail locations in Illinois, Florida, Wisconsin, and Indiana, recently teamed up with award-winning web development company Americaneagle.com to launch its first ever ecommerce website.
Americaneagle.com worked closely with Discovery Clothing from start to finish on this project, from the initial stages of discussion on Discovery's approach to product display on the new website through design, development and launch. As a brand new ecommerce site, all processes and procedures had to be discussed and defined from the ground up.
The new site was built to appeal to Discovery Clothing's target demographic, young women, and has a modern, cutting edge feel and responsive design to appeal to mobile and tablet users. Key functionality includes product quickview, related items, wishlists, and more.
Americaneagle.com also integrated the site with Discovery Clothing's ERP system, gift card provider, and warehouse management system, to help increase business efficiency.
Jeff Goldman, CEO of Discovery Clothing, commented, "The site is visually pleasing, easy for our customers to navigate and is the perfect platform from which to show off our products and reach more customers. We are very pleased with all the work Americaneagle.com did on the site and wouldn't hesitate to recommend the team to anyone else looking to launch their first ecommerce store."
Mike Svanascini, Americaneagle.com's President, commented, "We are very proud that Discovery Clothing chose and trusted Americaneagle.com to create its first real online presence. We look forward to continuing to find ways to increase online profits for Discovery Clothing."
About Discovery Clothing:
Discovery Clothing Company is a family owned business started in 1986. The Discovery Clothing mission is to give customers the latest trends at the lowest prices. Unlike traditional specialty and department stores, Discovery Clothing products sell fast, allowing buyers to bring new styles to the stores daily. Discovery Clothing Company now operates 33 stores in Illinois, Indiana, Wisconsin and Florida. Discovery Clothing still runs as a family business by treating employees and customers like family. Discovery Clothing is hands on and strives to keep costs low, to continue to offer customers today's fashion at the best prices. For additional information on Discovery Clothing visit: www.discoveryclothing.com
About Americaneagle.com
Americaneagle.com, Inc., founded in 1978, is a leading Web design, development, and hosting company based in Des Plaines, Illinois. Currently, Americaneagle.com employs approximately 350+ professionals in offices throughout the country including Chicago, Charlotte, Cleveland, Dallas, Fort Lauderdale, Los Angeles, Philadelphia, New York, and Washington D.C. Some of their 7,000+ clients include Komatsu USA, Fast Signs, Stuart Weitzman, WeatherTech.com, Chicago Bears, and the American Dental Association. For additional information about Americaneagle.com, visit www.americaneagle.com.
Michael Svanascini
press@americaneagle.com
847-699-0300

EIN Presswire does not exercise editorial control over third-party content provided, uploaded, published, or distributed by users of EIN Presswire. We are a distributor, not a publisher, of 3rd party content. Such content may contain the views, opinions, statements, offers, and other material of the respective users, suppliers, participants, or authors.